The craze surrounding Kate Middleton's fashion and style statements has reached a new high, with the Duchess of Cambridge's admirers voting her the celebrity most likely to smell the nicest, in a new poll.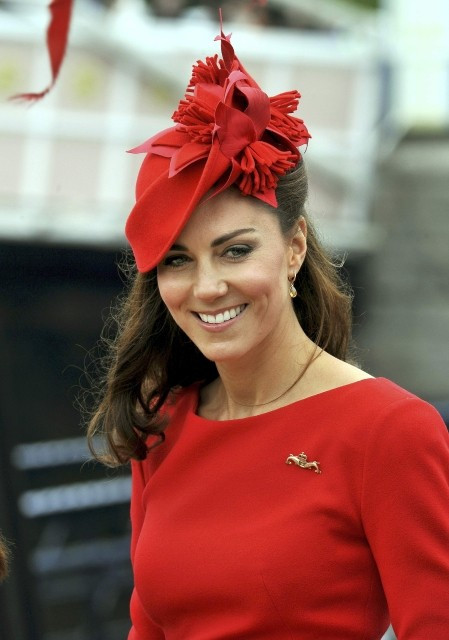 Approximately 34 percent of those polled in the survey, conducted by detergent giant Surf, said they believed Kate would smell the best, the Daily Mail reports. The Duchess' younger sister and another of the breed of young British women becoming heartbreakers across the world, Pippa Middleton, was third in the list, behind former Manchester United and Real Madrid midfielder David Beckham, who managed 24 percent of the votes.
Kate, Becks and Pippa were at the pleasanter end of the scale that saw 31 percent of the voters cast television horse racing pundit John McCririck as the worst smelling celebrity.
The survey also found that the average Brit considered foul-smelling clothes or body odour as the biggest possible turn-off, with 80 percent of the women polled stating a man who could not keep himself smelling nice would not be considered a potential partner. A whopping 76 percent of those polled admitted they would want to smell good for their partners.
"A fragrance or scent on another person that reminds you of a past occasion can evoke incredibly strong and immediate emotions. You can form positive or negative opinions of a person almost instantly and if you suddenly smell a fragrance that reminds you of a good or bad time; it can have an effect on your mood too," fragrance training consultant John Ayres said.
"By surrounding yourself with things that smell nice or that remind you of a happy occasion, you get little lifts whenever you come across them," he added.
The poll also asked respondents about other odours that turned them off and 38 percent said bad breath was the worst, with cigarettes (tobacco) only marginally behind at 37 percent.