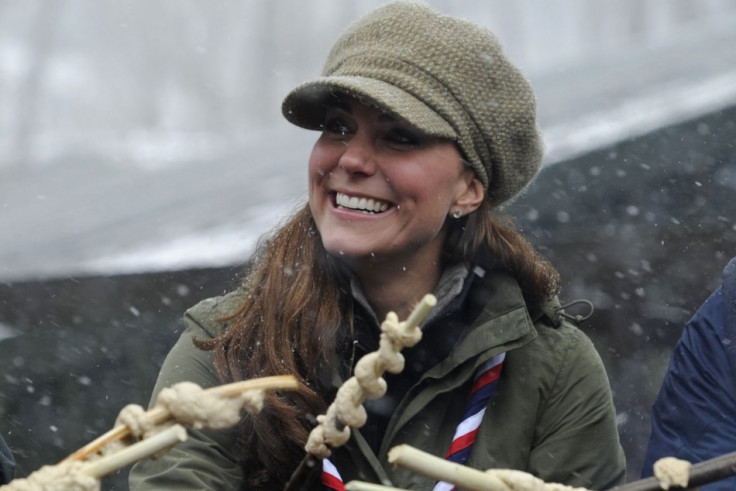 Kate Middleton and Prince William's royal baby will be raised in the countryside like his or her mother, an expert has said.
Marcia Moody, the author of Kate: A Biography, said she believes the Duke and Duchess of Cambridge will try to give their first-born as normal a childhood as possible - as Princess Diana did with William and Harry.
She told US Weekly that Kate is still finding her feet when it comes to being part of the royal family, but said she will make the right decisions when it comes to bringing up her baby.
"She's still learning, she's only been a member of the Royal family for two years, so she's still learning quite a lot. They will be feeling their way as they go along and keep on assessing and making sure that they're making the right decisions.
"Kate's parents weren't in London society, they lived in the countryside and Kate grew up in the countryside, so I think that will be a huge part of the new baby's life."
Kate is currently in labour in the private Lindo Wing of St Mary's Hospital in Paddington where Diana had William 31 years ago.
Prior to William's birth, members of the royal family were born at home, but Diana insisted on having her children in hospital. Moody said: "There are so many things that she changed actually, it's incredible. The extent is quite extraordinary.
Evaded photographers
"Charles was born at Buckingham Palace and I believe that William would have been born at Buckingham Palace as well, but Diana wanted him to be born in a hospital - and so William is the first heir to the throne that was born in a hospital.
"Diana wanted her boys to mix with other children, not just be inside palace walls ... Inside her mind, William would one day rule the country, these would be his people and she wanted him to know something about these people."
William and Kate arrived at the hospital by car just before 6am this morning. They managed to evade the photographers, who have been camped out at the hospital since the beginning of the month, by taking side roads between Kensington Palace and the hospital.
They entered the building through the Mary Stanford wing, with the couple taking just a few steps between the hospital and the car, according to eyewitness reports.
Members of the royal family are now waiting for news of the birth. The Queen is at Windsor Castle but will be returning to Buckingham Palace today, while Prince Charles is in York on a public engagement.
Kate Middleton: A Very Significant Royal Birth [VIDEO SPECIAL]