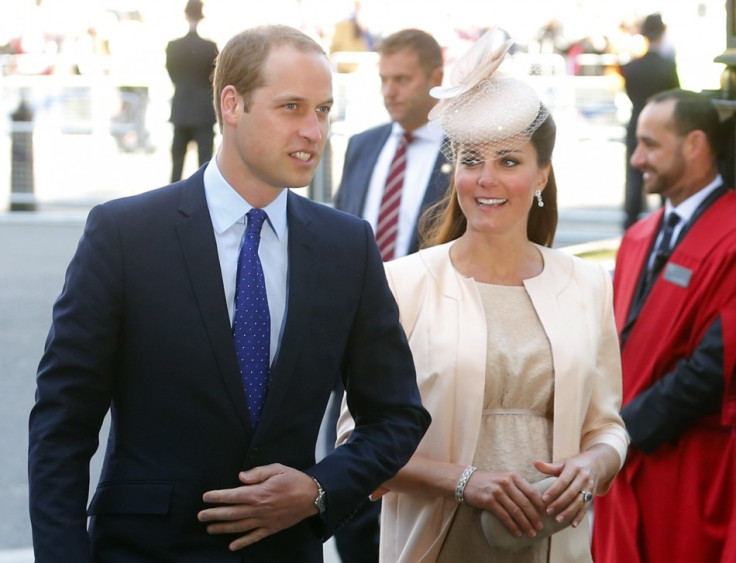 Princess Diana's former bodyguard has said Kate Middleton's baby is in "real danger" of being kidnapped.
Ken Wharfe, a 65-year-old SAS-trained bodyguard who guarded Prince William as a child, said the first child of the Duke and Duchess of Cambridge would need a huge amount of protection.
He told Look magazine: "Kate's baby could be in danger. Given the political state of the world and the vulnerability of the royals, they need a lot of protection. In this terror-ridden world of ours, there's a real risk of kidnap for this child.
"The world is a much more dangerous place than it was 20 years ago, when we would take William and Harry out. Even then, there was a large protection team with the sole responsibility of looking after them.
"There are going to be people in every conceivable tree and bolthole, waiting for their baby to be pushed out in a pram."
It is not clear where Kate and William will spend the weeks following the birth of their first child, although some sources have said the duchess wants to stay with her parents at their £4.85m home in Berkshire.
Logistically impossible
The couple has also been invited by the Queen to spend time at Balmoral in Scotland. A royal source told the Mirror: "The Queen's very excited about Kate and Will's new addition to the family. She sent them a formal invitation asking them to come to Balmoral and is hoping they will be there for the whole week.
"Her Majesty has hundreds of happy memories from Balmoral dating back to her childhood. She will love spending quality time with William and Kate and their baby away from prying eyes."
Kate and William are due to move into their 57-room Kensington Palace apartments in the autumn. They will be leaving Angelsey, where William works as an RAF search and rescue pilot, after the birth.
An insider told the Sunday Times: "They have enjoyed their time in Anglesey but they have both made it clear that it is time to move on. A final decision has yet to be made but their main family home will be at Kensington Palace."
Wharfe said that regardless of where they go, security would need to be tight: "What they will have to do is surround themselves with police, which could be a multi- million pound operation. Security-wise, it's logistically impossible. Diana would have seen the pitfalls in the plan. She'd have said: 'Hang on a minute, be careful. I'd advise you not to do it.'"
Read more

Kate Middleton Baby: Duchess Gets Finnish Gift Box With Condoms, Bra Pads and Cardboard Cot
Kate Middleton Worried Prince William will Miss Birth of Royal Baby
Kate Middleton Planning Hypno-Birth at St Mary's Hospital in London
Kate Middleton 'to Listen to Calvin Harris and Bruno Mars During Labour'