Kate Middleton and Prince William recently enjoyed their first family holiday with their children Prince George and Princess Charlotte, but the momentous trip has prompted backlash from Peta. The animal rights organisation is up in arms over the Duchess of Cambridge's decision to allegedly wear fur mittens.
In the images taken by the Press Association's veteran royal photographer John Stillwell, the family can be seen posing in ski jackets and hats, with the couple sporting ski goggles. After the official pictures were released, eagle-eyed fans noticed Middleton's choice of winter gear and the authentic fur mittens were immediately called into question.
She is reported to have worn Alexski women's ski mittens. According to the brand's website, they retail for $420 (£296) and are made with leather and a "full lining of possum fur."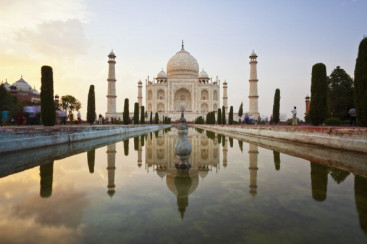 In a statement to Gossip Cop Peta's UK director Mimi Bekhechi said that the mother-of-two should know better considering she is an influential figure. She adds that the move would be incredibly hypocritical as royal family is known for promoting wildlife conservation.
"If the [mittens] are indeed made of real fur, we'll be contacting Kate, who we imagine is unaware that opossums killed for their fur are often caught in bone-crushing steel-jaw traps.
"Animals who are not killed outright by these devices can endure horrific injuries and languish for days before eventually dying of hunger, thirst or blood loss. Some trapped animals, especially mothers desperate to return to their young, chew through their limbs in a frantic attempt to escape. Since so many humane, warm and fashionable fabrics are readily available, there's no need to wear fur — opossum or otherwise," said Bekhechi.
IBTimes UK has reached out to Kensington palace for comment and is awaiting reply.
The royal couple will soon be heading for warmer climes in April when they embark on their four-day visit to India, taking in sights including the iconic Taj Mahal in Agra and Kazaringa National Park.