Kate Middleton's stylist Richard Ward reveals what went into making of the duchess' wedding hairdo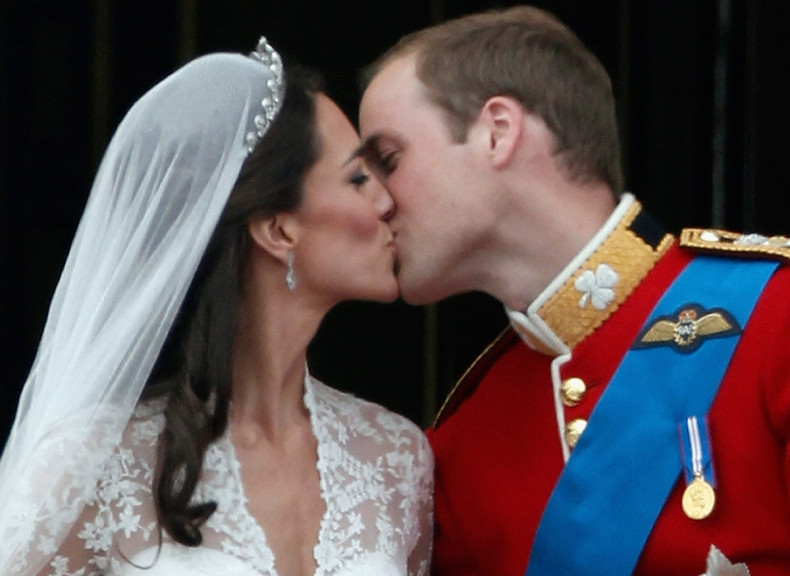 The demi chignon hairstyle that Kate Middleton wore over her Alexander McQueen wedding gown as she walked the aisle of Westminster Abbey in April 2011 was not done just in a few minutes. The Duchess of Cambridge's stylist has revealed that the hairdo required days of practice before the final show.
Richard Ward, who has a host of celebrity clients including Liz Hurley and Kate's sister and mother Pippa and Carole Middleton, said styling the royal bride of Prince William was the biggest highlight of his career.
The London-based hairdresser told the Daily Mail Australia that he practised the demi chignon style on his red-haired personal assistant several times before he actually styled Kate's tresses for the royal wedding.
"She [the assistant] had long red hair and tattoos, so she was the complete opposite of Kate. But she had the most perfect hair, and so was easy to practice on," Ward said. He said he had to style the duchess' hair carefully for it to be in place for long or at least till the royal couple's kiss on the balcony at Buckingham Palace.
"More than anything I remember the feeling of relief when the Duchess got onto the balcony and her hair was still in place and hadn't fallen down. Even more than the billions of people watching, I was thankful that it hadn't fallen out of place with so many other hairdressers watching," Ward added.
He also shared some of his fond memories of the royal wedding. "Globally, the Royal Wedding has obviously been massive. But personally, I also have so many great memories. I remember being at Buckingham Palace and then waiting at the Goring," he said.
The royal wedding of William and Kate was watched by millions of viewers on television worldwide. The wedding also set a world record for the most watched online event ever. About 72 million viewers watched the ceremony online, earning it the title for Most Live Streams for a Single Event in the Guinness Book of World Records in 2011. The Duke and the Duchess of Cambridge will celebrate their fifth wedding anniversary on 29 April this year.