Kate Middleton 'Picks Her Own Clothes and Pays for Them Herself'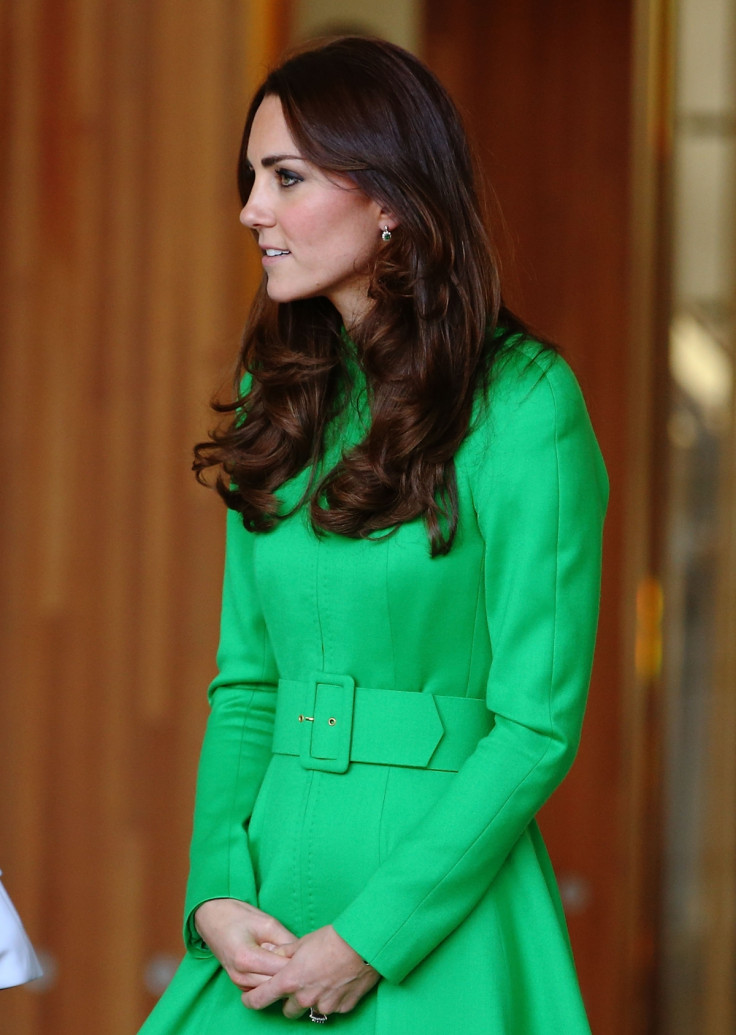 Kate Middleton choses her own clothes and pays for them with her own money, the editor-in-chief of Australia's Vogue has said.
Edwina McCann, writing exclusively for news.com.au, gave details of her meeting with the Duchess of Cambridge, saying she is "as beautiful in the flesh as she is in pictures".
McCann met Kate at a royal reception at Parliament House in Canberra. Kate was wearing the same green Catherine Walker dress she had been wearing earlier in the day, she wrote.
Margie Abbott, the wife of Australian Prime Minister Tony Abbott, took Kate around to meet different fashion designers.
McCann wrote: "Margie Abbott also introduced the Duchess to Akira Isogawa, who had been asked to design a scarf for the wife of the Japanese Prime Minister when the Abbotts recently visited Japan.
"The Duchess told Akira that she chooses her own clothes, adding: 'I love shopping!'
"And despite being a Royal, she apparently pays for her own clothes. It is understood the Duchess bought the now famous $495 Ivory broderie anglaise Zimmermann dress that she wore on Friday out of her own money."
Speaking to Kate about her visit, McCann added: "I asked the Duchess how she and Prince William had enjoyed their tour, and if Prince George liked Australia. She said they had a lovely time and told me Prince George particularly loved watching the boats on Sydney Harbour."
Kate, Prince William and Prince George are coming to the end of their three week royal tour of New Zealand and Australia.
Before attending the royal reception, Kate and William visited the National Arboretum in Canberra, where they planted an English Oak Tree, taking turns to shovel earth into the ground.
© Copyright IBTimes 2023. All rights reserved.