Kate Middleton Accepts Honorary Membership at Wimbledon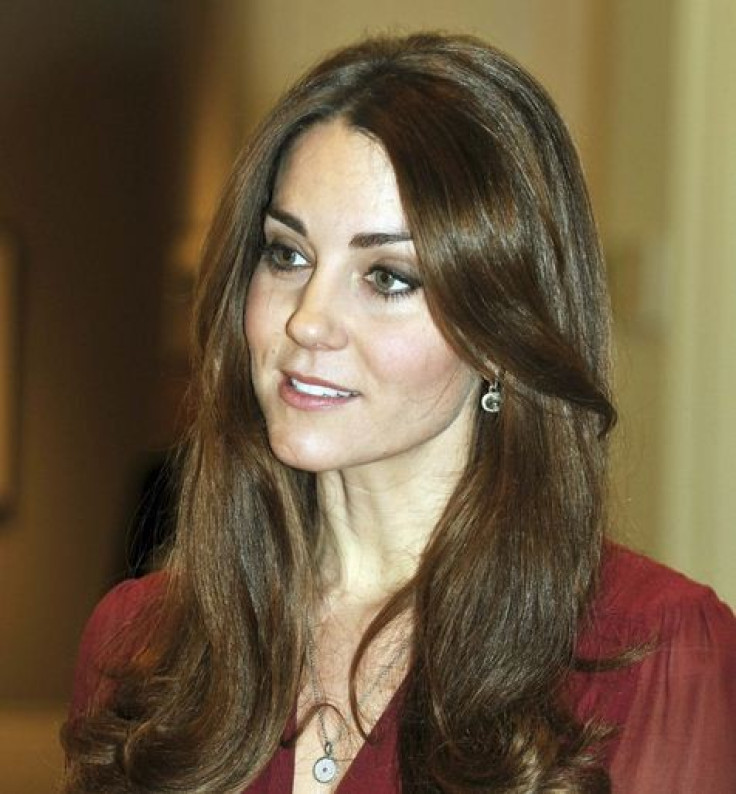 Kate Middleton has accepted a honourary membership at the All England Tennis Club, the venue of the iconic Wimbledon tennis tournament.
The 31-year-old Duchess of Cambridge, who is pregnant with her first child, was a regular at Wimbledon last year, with her husband Prince William. And although she is unlikely to be back at SW19 in June (she is expected to give birth in July), the understanding is that Kate Middleton will succeed Prince Edward, the Duke of Kent, as the All England Club's president.
"The Duchess was pleased to accept the kind offer, particularly given her interest in tennis," a statement on behalf of the Duchess read.
Meanwhile, Kate, who still in the early stages of pregnancy, is undergoing hypnotherapy to help her overcome problems related to morning sickness. She was diagnosed with Hyperemesis Gravidarum (acute morning sickness), which is a "potentially serious" ailment causing vomiting and a bodily reaction against intake of food and liquids.
The ailment is commonly found in pregnant women carrying twins but an earlier release from St James' Palace has confirmed the Duchess is not expecting twins.
"Kate still looks at food and feels nauseous. She's been plagued with that feeling you have when you've had food poisoning and your stomach's shrunk," Jessica Hay, a friend, told Australia's New Idea magazine.
"She finds it very hard to eat a full meal and gets full very quickly. The hypnotherapy is taking away any negative thoughts connected with food from the morning sickness, and replacing them with cravings for healthy, nutritious food," Hay added.
Finally, Now magazine reports Kate Middleton will be gifted the Silver Cross pram, made for Queen Elizabeth, and since used by every generation of the family. In addition, the newborn will also recieve the Queen's rocking horse - given to her by her mother. Kate and William will also be allowed, it is reported, to choose toys from those given to Queen Victoria's children, which are in a museum.
© Copyright IBTimes 2023. All rights reserved.