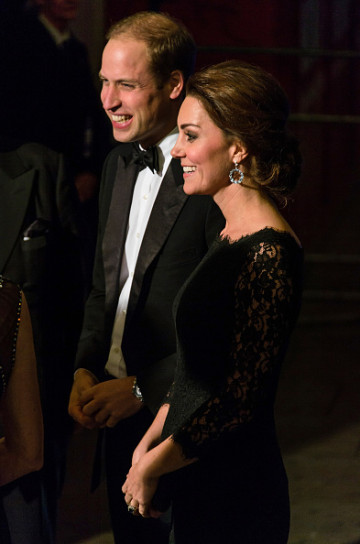 In a break with tradition the Duke and Duchess of Cambridge are attending the Royal Variety Performance for the first time tonight. (13 November)
The young royals looked excited at the prospect, as they arrived at the London Palladium for the star-studded event.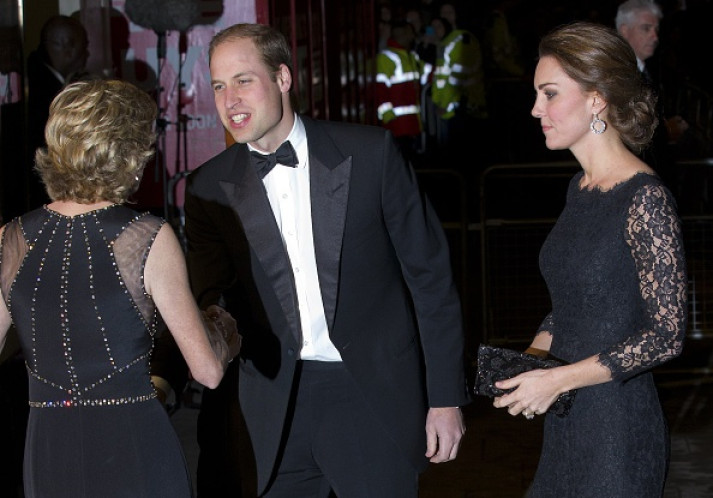 Wearing a stunning floor length Diane Von Furstenberg lace gown, with her hair in a stylish up-do, Kate looked the picture of elegance.
At 16 weeks pregnant, she seems to have put her pregnancy blues behind her, having been suffering with chronic morning sickness. Its the latest outing for the Princess who has been spotted at a series of high profile public engagements.
Now radiating good health, the naturally slim Princess revealed the barest hint of her baby bump.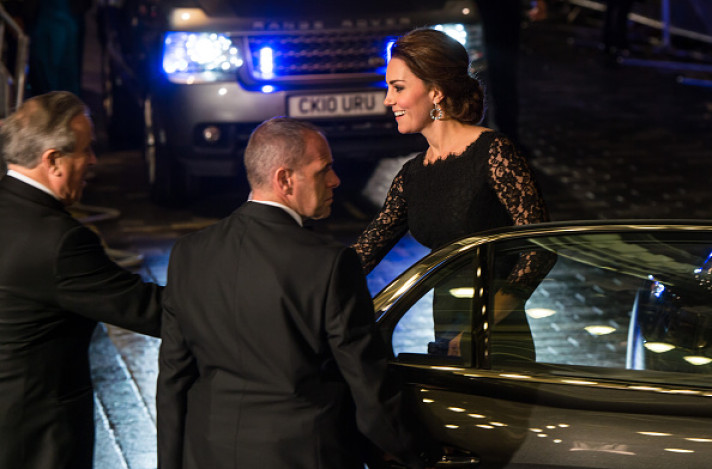 Among the star performers entertaining the royal couple are McBusted, Ed Sheeran, Dame Shirley Bassey, Bette Midler, Demi Lovato and Ellie Goulding, who famously performed at the couple's wedding.
Hosted by Michael McIntyre, the event also sees the Duchess's former schoolmate Jack Whitehall, take to the stage.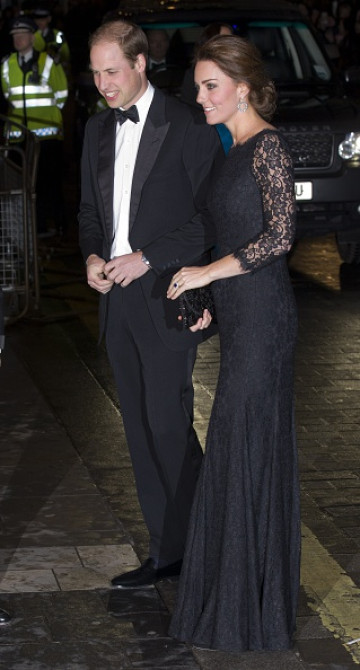 The star-studded event is usually attended by the Queen or the Prince of Wales.
The announcement from Kensington Palace that the Duke and Duchess of Cambridge will take the Queen's place this year is perceived as further sign of the monarch's growing confidence in her grandson and his wife as her representatives on the international stage.
With the Queen now aged 89, it is thought that the Cambridge's will take it in turns with the Prince of Wales to attend the event in the future.
The Royal Variety Performance takes place annually in aid of the Entertainment Artistes Benevolent Fund (EABF) of which the Queen is patron.
The organisation cares for hundreds of entertainers throughout the UK who need help and assistance as a result of old age, ill-health or hard times.
The Royal Variety Performance will be screened on ITV in December.