The excitement was written all over Kate Middleton's face as she watched Andy Murray triumph in a thrilling Men's Singles final at Wimbledon. Kate, who is patron of the All England Tennis Club was joined by Prince William and a host of celebrities in the Royal Box.
A tennis enthusiast, Kate's many expressions captured every moment of the match, as Murray beat Canadian Milos Raonic in straight sets.
The Duchess was dressed for the occasion, wearing a flattering Alexander McQueen dress in ivory with a delicate, but quirky print that comprised butterflies, jewels and skulls. She also made sure to wear her £39 gold 'charm' earrings from a Scottish brand, in support of the Wimbledon champion who hails from Dunblane.
Clearly elated at Murray's win, the royals met with the sports star and congratulated him on his victory. Typical of new parents, instead of the tournament, the conversation initially revolved around their children, with Prince William enquiring after Murray's daughter, Sophie.
"She's great. Last three nights slept through. She's five months now ... and yours?" asked Murray enquiring about Princess Charlotte. With the baby talk over the royals then congratulated the tennis star. "'Many congratulations, it was a great game," said Kate. "You can relax with your family now." Prince William added: "So pleased for you, well done."
The final drew a strong royal presence with the Prince and Princess Michael of Kent, Lord and Lady Frederick Windsor, Princess Alexandra and the Duchess of Gloucester taking their places in the royal box, while The Duke of Kent had the honour of presenting the men's singles trophy.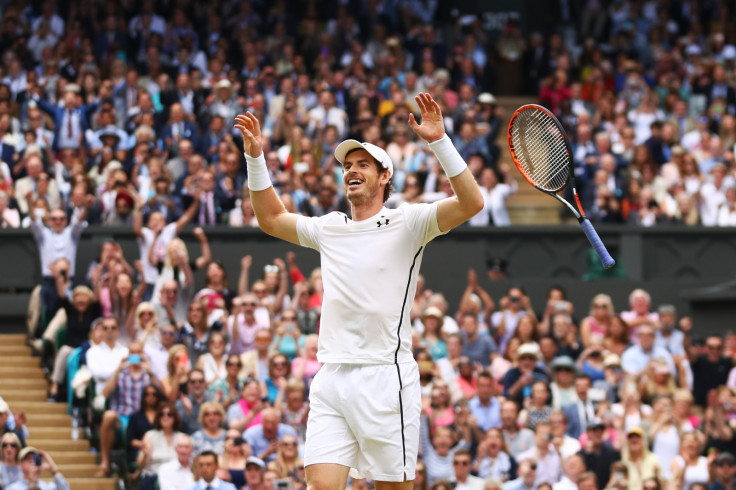 The star-studded crowd who turned up to catch the thrilling final, included Benedict Cumberbatch and wife Sophie Hunter, Hugh Grant, Bradley Cooper, Sir Cliff Richard, Mayor of London Sadiq Khan, Nicola Sturgeon and David Cameron who was accompanied by his mother.
The British prime minister even earned a shout-out from Murray in his winner's interview as he described the honour of playing in front of some of the legends of tennis and even the prime minister, who he said had "an impossible job."
Among the sporting legends present were three-time champion Boris Becker, five-time winner Bjorn Borg and Stefan Edberg, along with Chris Evert and Roy Emerson, John McEnroe who had been a consultant to Milos Raonic and Murray's trainer Ivan Lendl.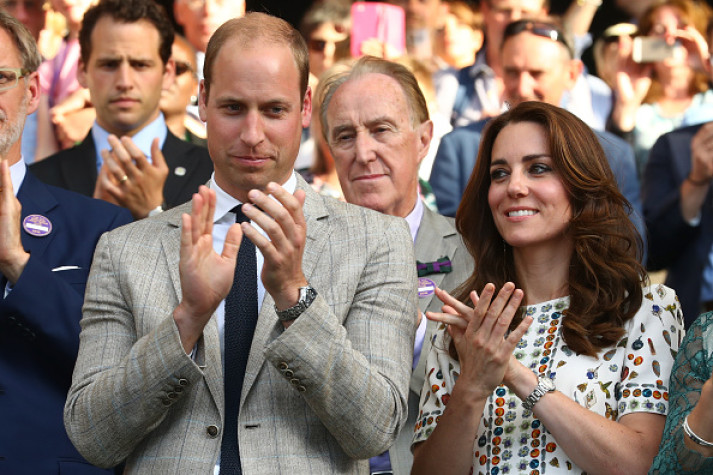 It had already been an eventful Wimbledon for Kate who had earlier attend the Women's Singles final where she watched Serena Williams make history winning the championship to match Steffi Graf's Open Era record of 22 Grand Slam singles titles.
Breaking with royal protocol the Duchess and Sophie, Countess of Wessex posed with Serena for a Snapchat selfie. Putting her arm around Kate's waist Serena poses with the royals as she says: "OK so I'm in the in crowd. I'm with royalty."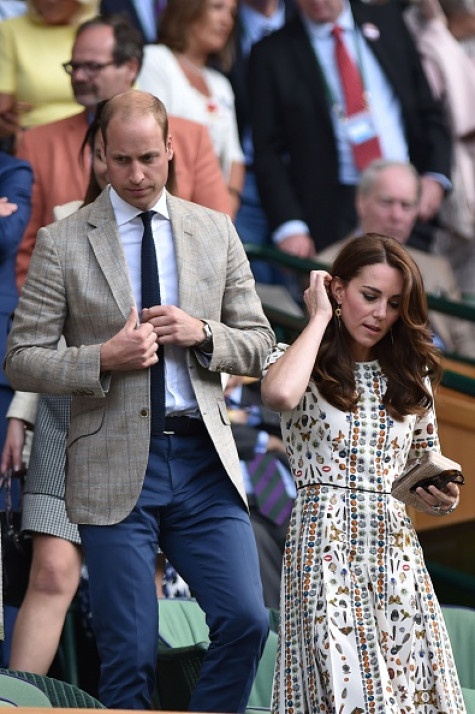 Speaking after her match, Serena said: "It was really nice to meet with them [the Duchess and Countess]. I actually didn't know they were both here. It was really cool, we just had a chat about the matches. I was surprised — it was a good thing that I did not see that they were there, maybe I would have gotten a little nervous. But yeah, it was really cool."
While Duke and Duchess of Cambridge are known for being sports fans, it seems Prince George also has a sporty side after the Duchess revealed that the toddler already has an interest in tennis and has his own tennis racket.