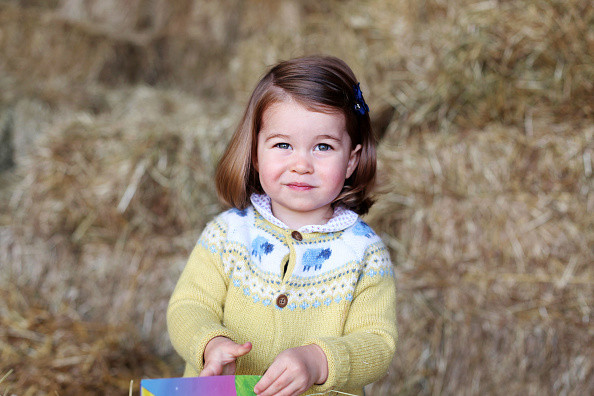 The Duke and Duchess of Cambridge have sent thank you cards to well-wishers for birthday messages sent to Princess Charlotte.
The toddler celebrated her second birthday on 2 May and the royals were inundated with cards and gifts for their daughter.
A photo of Charlotte was accompanied with a message which read: "The Duke and Duchess of Cambridge thank you for the message you so kindly sent to Princess Charlotte on the occasion of her second birthday. It was really most thoughtful of you and was greatly appreciated."
In the photo, taken by her mother Kate, Charlotte is seen wearing a yellow cardigan as she sits in the grounds of Anmer Hall, their family home in Norfolk.
The royal couple have on this occasion made a point of changing the message after facing criticism for replying to letters from fans with the same response of 'warmest thanks and best wishes'.
Explaining the standard royal replies William Hanson told Femail: "There is a standard wording they will use for the thousands of letters they receive each week. They don't have the luxury of time to write a totally new response to everyone.
"I think to make people feel more valued that's why they should have a range of responses," he said.
Princess Charlotte was most recently spotted with her brother Prince George when the pair served as bridesmaid and page boy at the wedding of Pippa Middleton to James Matthews.