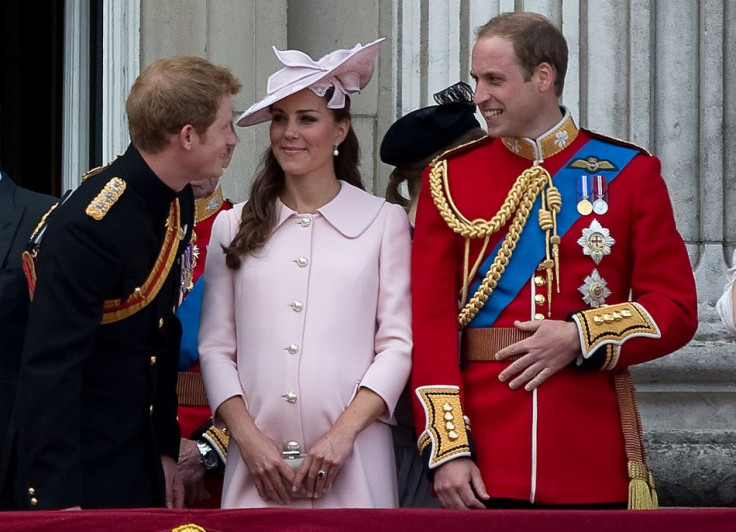 Kate Middleton has become "very fond" of Prince Harry's girlfriend Cressida Bonas, dispelling rumours she did not approve of the 24-year-old dance graduate.
A royal insider has said Bonas has been accepted into the royal family and will begin making more formal appearances with Harry in the near future.
A source told the Sun that the real reason Bonas did not attend the christening of Prince George was so as not to divert attention from the ceremony.
Before the christening, a number of reports emerged that Bonas would be attending the ceremony, which would indicate her relationship with Harry was very serious.
According to the newspaper, Harry approached William before the christening to tell him about his "immense" feelings for Bonas, explaining they were concerned that if she attended, it would have been seen as her first official royal engagement.
"Wills and Kate have grown very fond of Cressie and the time was right to move things forward in terms of protocol," the source said.
Not a brief romance
"The christening was tricky. No one wanted a situation where Cressie's presence may have diverted attention away from Prince George. But considering Harry's age and this very significant step, the feeling is this relationship is very special indeed."
When the couple first started dating, it was thought Kate was not keen on the relationship, as Cressida's half-sister Isabella Calthorpe was the object of William's affection when he and Kate broke up in 2007.
However, friends of the Cressida and Harry said they are expecting the prince to propose in the near future, with the potential for a wedding as early as next year.
"The royal family are more guarded than ever. But the public will soon start seeing Cressie with Harry more and more often, albeit within a controlled environment.
"This doesn't mean it is staged, but that the royals see her as someone they must protect. This is not a brief romance."