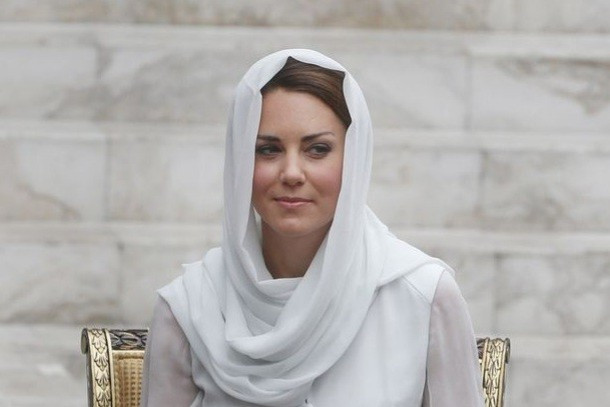 French magazine, Closer, has been told that it should "be ashamed" by angry Twitter users after publishing topless pictures of Kate Middleton.
The celebrity weekly has sparked online outrage, after choosing to print the images which show the Duchess of Cambridge topless on the terrace of a guest house during a recent holiday with Prince William.
The couple had stayed in Provence at a chateau owned by Lord Linley, the Queen's nephew.
Shortly after the magazine confirmed that it would be publishing the snaps, disgusted fans flocked online to share their fury with the French publisher's controversial decision.
One angry Twitter user wrote: "Moving into porn now? @closerfr Be ashamed!"
Another said: "Shame on @closerfr . The morals of some media these days are at an alltime low #norespect.
"@closerfr You scum gutter press," another tweeted.
UK Closer magazine has been forced to distance itself from its namesake after being dragged into controversy.
The magazine, which is owned by a different company, wrote on its Twitter page: "To clarify, this is the Twitter page for Closer UK, published by Bauer media, and an entirely different magazine to Closer France.
"Closer magazine UK was not offered any pictures of this nature and certainly has no intention of publishing the photographs of the Duchess of Cambridge which have been published in France this morning.
"Closer magazine UK takes its obligations under the PCC Code extremely seriously and would never publish topless images of a member of the Royal family on its cover or otherwise."