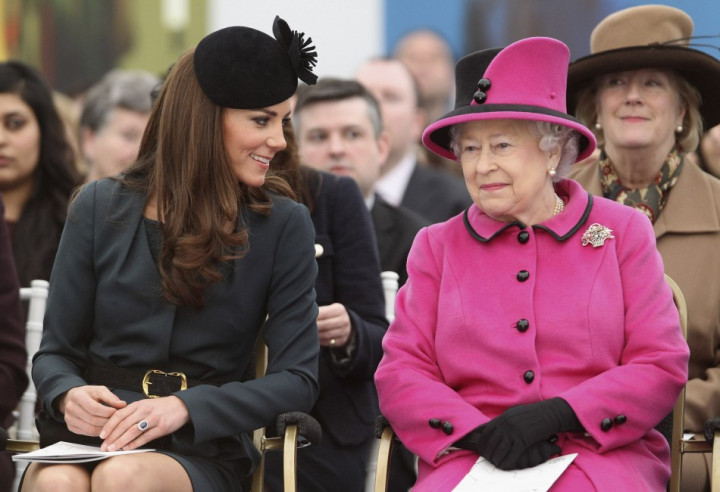 A tabloid has claimed that Kate Middleton is fighting with her royal grandmother-in-law, the Queen.
The cover of Life & Style magazine's 25 August issue says the Duchess of Cambridge is at "war" with the 88-year-old monarch, stating: "Kate Packs Up And Leaves!"
The publication further claims:"'I want a normal life,' she [Kate Middleton] says, rejecting the Queen's attempt to control her."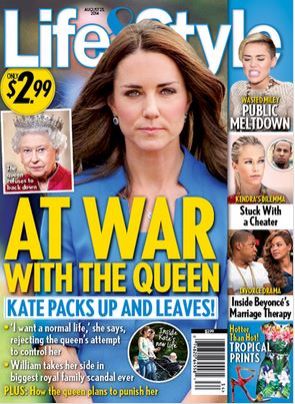 A source allegedly told the publication that the royal couple's decision to move out of their newly renovated Kensington Palace apartment and into the 10-bedroom Anmer Hall house in Norfolk has upset the Queen.
"The Queen is furious. It's a huge slap in the face. Kate, and now William, are sending the message that they refuse to be forced by the Queen to do anything," the insider is reported to have said.
"The move can't come soon enough for Kate. She feels utterly trapped in London and living in Kensington Palace," the source revealed, adding that the 32-year-old royal is excited about moving her family to the countryside.
"Kate has lots of friends with kids who live in Norfolk, and she is already planning a very full social life for her and William and George," the source went on.
"George won't have a shortage of playmates, unlike in London, where he doesn't have much freedom," the insider said.