Kate Moss is gearing up to take part in an upcoming Channel 4 documentary, which is set to offer up a behind-the-scenes insight into the private life of the late George Michael. The British supermodel is reportedly filming inside the singer's Highgate home, marking the first time cameras have been allowed inside the property.
The one-off special, which will reportedly be called Freedom, was commissioned before Michael's tragic death on Christmas Day 2016, but is now being re-shot so that it respectfully addresses his passing. Moss was known to be a close friend of his, having been a neighbour of the Faith hitmaker in the north London area.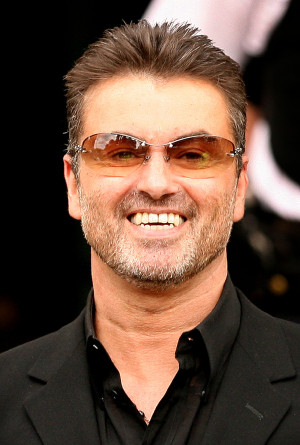 "Filming at his home will give fans an insight like never before," a source recently told The Sun. "Many of them have have never been able to go through the keyhole to see where he actually spent his time. Kate hardly ever does interviews, especially not on camera, but this is something she's really passionate about.
"It's being made by his best friend David Austin. It will be an incredible tribute to George's life."
"[Moss] slipped into the house through the back door with the crew to avoid causing a scene as there are still fans who go there. Everything was kept very hushed."
Moss isn't the only famous face set to appear in the special. According to The Sun, the documentary hopes to answer some questions about how Michael lived, as his death sparked many rumours about both his habits and hobbies.
Michael was 53 when he died on 25 December last year, at his home in Goring-on-Thames, Oxfordshire. While a cause was not immediately declared, a following post-mortem later revealed that his death was the result of a dilated cardiomyopathy with a myocarditis and a fatty liver.
His funeral took place at Highgate West Cemetery on 29 March 2017. It was said to be a private function, attended by close family and friends as well as Michael's boyfriend Fadi Fawaz.