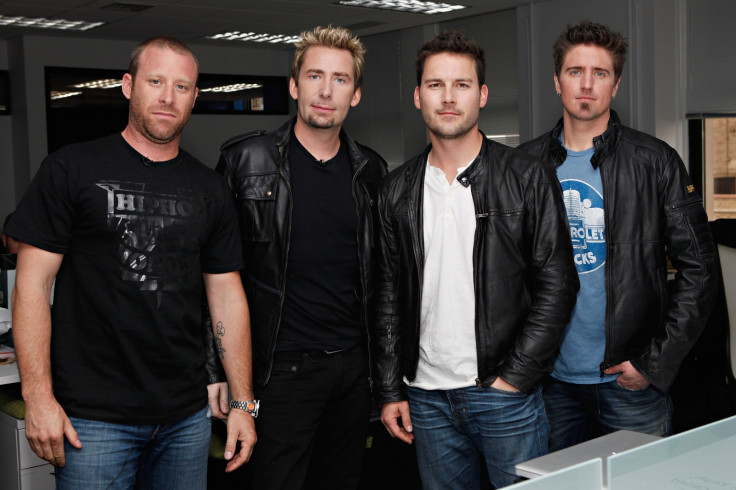 Canadian rock band Nickelback were recently made the subject of a viral post by the Kensington Police Service when it threatened drunk drivers with the band's music. The seemingly humorous message did not seem to have gone down well with the four-member band as their representative reportedly asked the police to take down the anti-DUI post from Facebook.
According to a report by TMZ, the city police's intention was not to "embarrass" the band, but effectively warn against DUI during the holiday season.
Following the criticism against the social media post, which went viral on the Internet, the Kensington Police Service has issued a public apology to the How You Remind Me hitmakers for the post.
"As we have seen, our little post became an international story. And somewhere in the noise, the message of Don't Drink and Drive was overshadowed by negativity towards the band I said I would play if you did," the Facebook message read.
It continued, "But the more successful the post became the less the Don't Drink and Drive message was mentioned and the fact we love or love to hate Nickelback took centre stage. And that prompted me to think less about Nickelback as the 'Entity' and more about the 4 guys, 4 human beings from Alberta who were dragged into this international story. And the more I thought about that, the less funny the humour seemed."
Although the apology posted on social media was written in first person, it was not signed by anyone. According to reports, it was Constable Robb Hartlen who wrote the original post. In the wordy message, each band member was issued a personal apology for the media attention.
"I am sorry to Chad, Ryan, Mike and Daniel. Not as just members of Nickelback, but more importantly as fellow Canadians. I'm sorry guys because I didn't take a moment to think of you AS just guys. Having to watch as media around the world takes a pot shot at you and having no way to defend yourself," the post continued.
To read the full apology, click here.
The police authorities in the Canadian town of Kensington recently made news for their message to the drunk drivers on Facebook. The post, which has since been deleted said, "on top of a hefty fine, a criminal charge and a years driving suspension we will also provide you with a bonus gift of playing the offices copy of Nickelback in the cruiser on the way to jail."
In the attempt to put a little "humour into a very serious matter of drinking and driving," Nickelback was particularly chosen because of the band's frontman Chad Kroege's history with drunk driving in 2006, according to reports.