Hollywood actors Katie Holmes and Jamie Foxx have reignited the romance rumours this week thanks to a photo which appears to show them holding hands.
In the image published by Us Weekly, Holmes, 36, and Foxx, 47, are sitting in a studio with their hands interlocked while "playing footsie". According to the magazine, the image was taken in February and multiple sources claim their relationship is blossoming.
An insider told the publication: "Jamie is someone she can trust and have fun with. She's getting everything with Jamie that she didn't get with Tom." Another source has told People that Tom Cruise's ex-wife has been friends with Annie star Foxx for years so they are not rushing into a serious relationship.
"This is not some intense romance. Jamie and Katie are friends and have been for a long time. They are two adults who are attractive and single, and so apparently conclusions will be drawn. But contrary to those conclusions, they're not about to run off and make some serious commitment," the source revealed.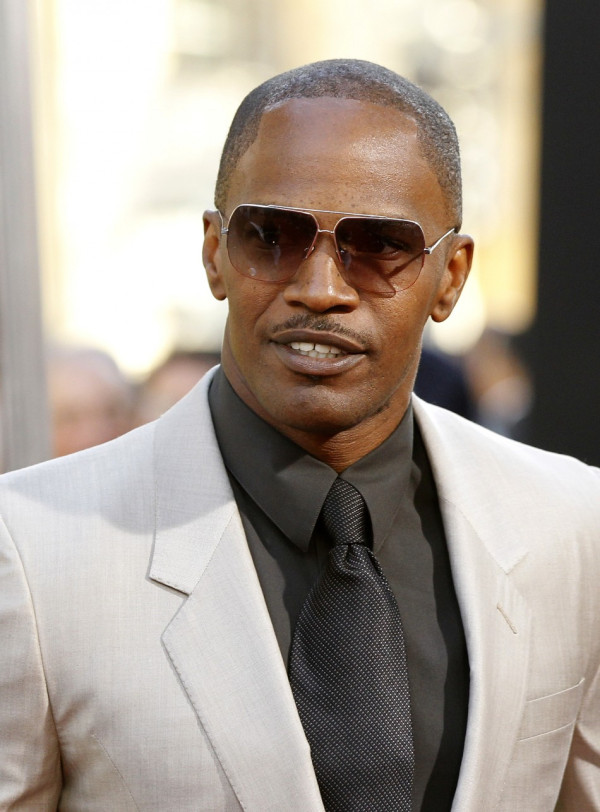 Adding fuel to the mounting reports, another friend of the pair has told People that Holmes visits him "often" and that "they spend hours together".
Reports of a romance between Holmes and Foxx first emerged in October 2013 when they were allegedly seen dancing together at a showbiz party. Foxx quickly denied the claims though and told Entertainment Tonight: "[The rumours] are 100% not true. In fact, it's quite hilarious because we simply danced at a charity event along with a lot of other people."
Even if the dating claims are false, the actors do have at least one thing in common. Holmes is mother to daughter Suri, eight, while Foxx has two daughters, Corinne, 20, and five-year-old Annalise.
Although Foxx has never tied the knot, Holmes was famously married to Tom Cruise from 2006-2012. Neither have commented on the latest dating reports.