Katy Perry is Gorgeous on Tonight Show with Jay Leno: Part of Me Star Says She Relates to Divorces 'Half of America Goes Through'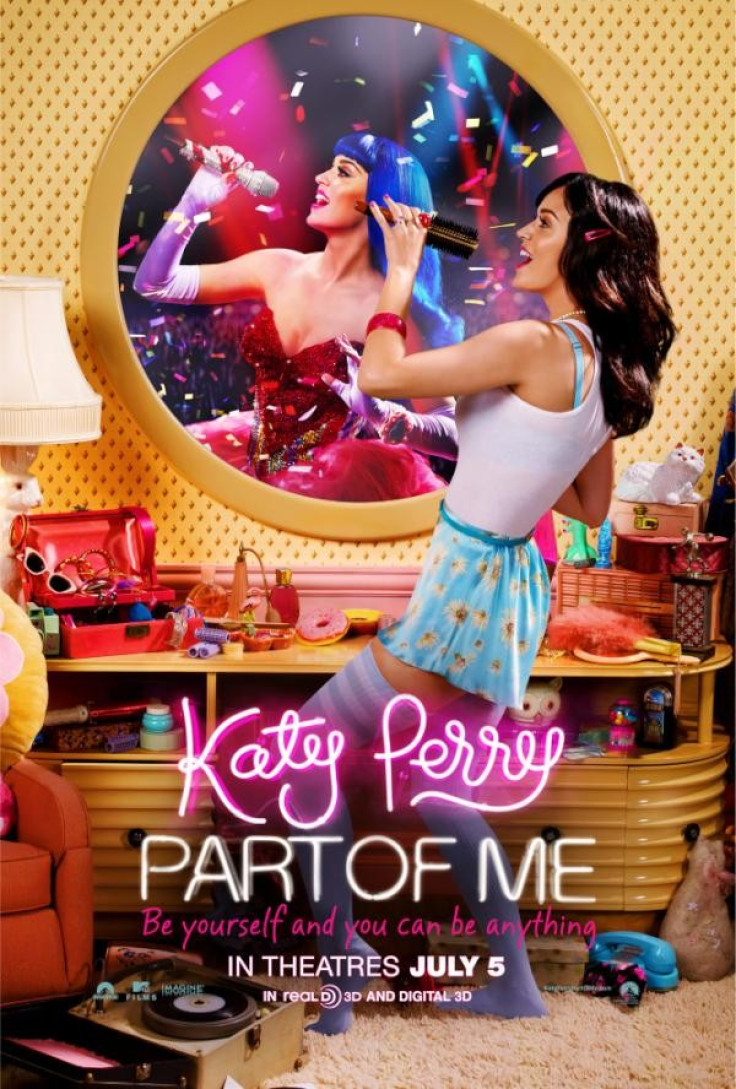 Singer Katy Perry seems to have handled her split with ex-husband Russell Brand rather well and is set to open up to her fans about her forthcoming film. When the Teenage Dream singer made a guest appearance on The Tonight Show with Jay Leno, to promote her 3D documentary-concert Part of Me' she looked more than just gorgeous.
The 28 year old wore a navy blue Roland Mouret Spring 2012 dress with a ruffle detail cascading down the skirt and artful red tulip on the sides. She kept it simple with hair swept to one side and light make-up and completed the look with red ankle-strap platform peep-toes. While talking about her film, Perry said she felt it important to include the breakdown of her marriage and incidents related to it.
"I think that if you went to see the movie and it was completely avoided you come out of that theater going, 'Hmmm...That's strange, I know something else did happen at that time in her life last year,"' she explained, adding that her problematic marriage was something so many other people were facing.
"I wanted to handle it very delicately with the most integrity I could possibly have and show people that like, 'Look yeah I'm going through some of the same situations that half of America goes through,'" she said, "Somehow I landed on my feet and you don't have to lay down and die even if you feel like you're going to."
The singer, who is on the cover of the June-July issue of Italian L'Uomo Vogue magazine, sporting short curly blonde hair, admitted she looked up to the evolving style of Madonna and the veteran singer remained one of her favorite icons.
"She was able to keep up the interest of the people, because you never knew with what she would come out with the next time. And, regularly, has offered a solid and consistent musical product. I hope to do the same, to make sure that people continue to be interested in me and in ten years, to find out, looking back, I have produced songs that will never be forgotten," she was quoted as saying by the Daily Mail.
Meanwhile, Part of Me is to hit theatres on 5 July.
© Copyright IBTimes 2023. All rights reserved.