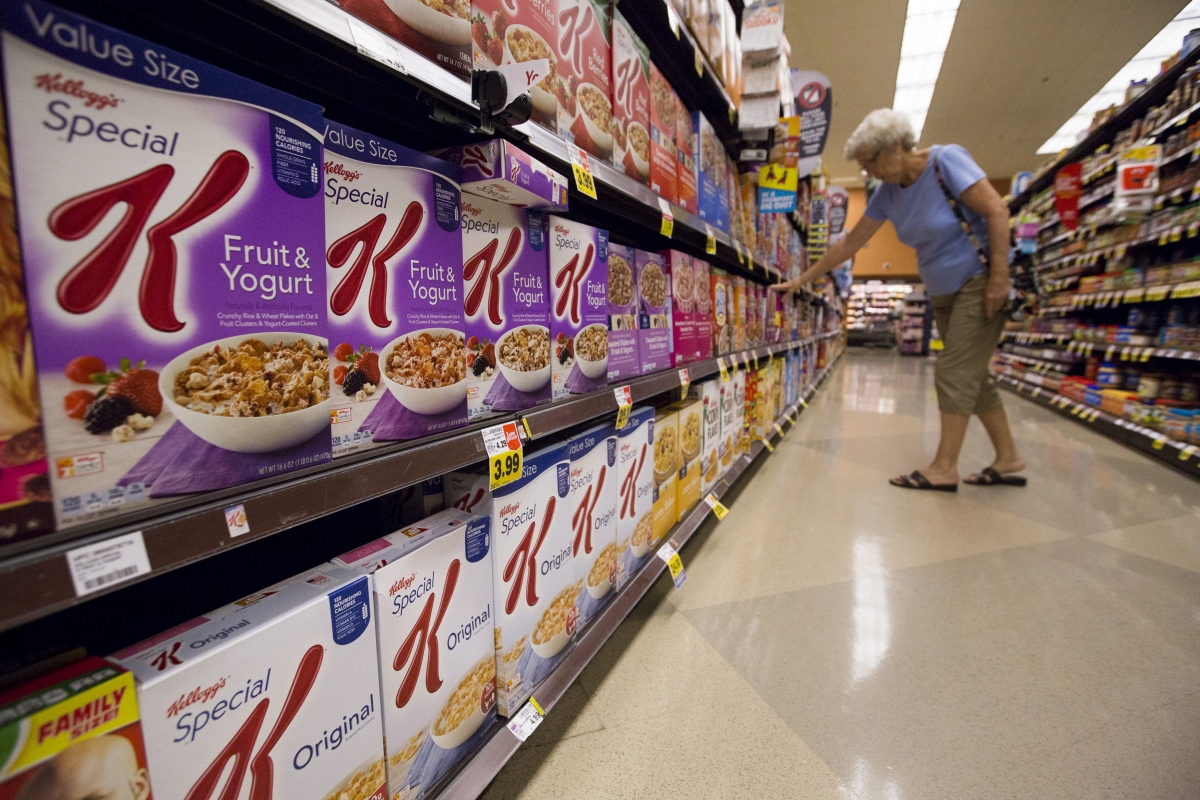 Cereal maker Kellogg's is to cut the level of sugar in its three most popular children's breakfast cereals in the UK by up to 40% in a drive to tackle obesity.
Coco Pops, Rice Krispies and Rice Krispies Multi-Grain Shapes will all see their sugar levels reduced by the middle of next year, the BBC reported.
Kellogg's will also stop production of one of its sweetest cereals, Ricicles, which contains 34g of sugar per 100g, and halt on-pack promotions of Frosties that are aimed at children.
Sugar in Coco Pops will be cut by 40%, while that in Rice Krispies will be slashed by 20% and Rice Krispies Multi-Grain Shapes by 30%.
Oli Morton, managing director at Kellogg's UK, said: "We recognise that, based on national dietary survey data, people are eating too much sugar at breakfast and throughout the day, and that people need more options such as organic and vegan.
"That is why today we are announcing more changes to our foods so we can continue to support people in making better choices."
Officials at Public Health England (PHE) said earlier this year that it would engage with the food industry to reduce the amount of sugar in the foods popular among children by 20% by 2020 in a bid to tackle obesity.
The government recommends that children aged between seven and 10 should have no more than 24g of sugar a day, the equivalent of six sugar cubes.
Kellogg's said its food development team would use cocoa and grains to maintain the taste of its cereals while reducing sugar levels without using artificial sweeteners.
"Our shoppers have told us that taste is still important to them, so we have worked hard to ensure that our new recipes are just as delicious," Morton added.
Kellogg's also announced that it would cut down the amount of salt in its Rice Krispies and Rice Krispies Multi-Grain Shapes cereals.