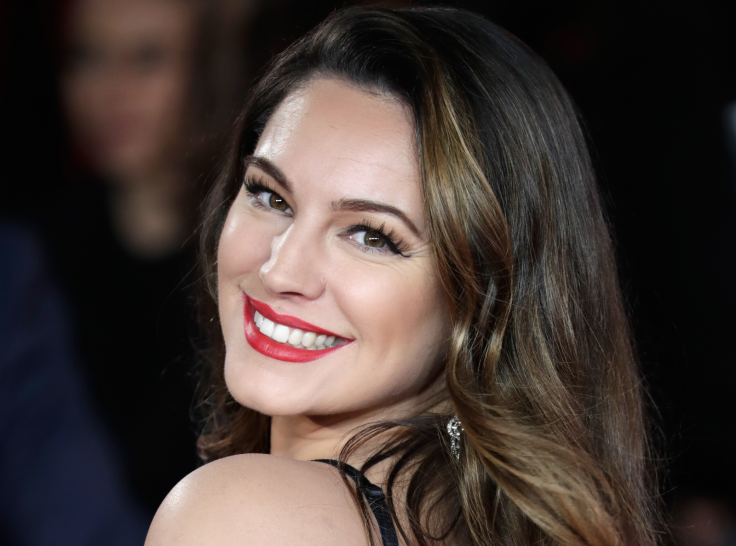 Former glamour model Kelly Brook has revealed that her doctor had ordered her to lose weight because her boobs are too big.
The 38-year-old star made the surprise revelation on Loose Women today as she graced the ITV daytime show as a guest panellist.
Revealing that she has been experiencing back troubles, she said: "I've been having lots of back problems recently and I went to the doctor and he said, 'I think you might need to lose weight...
"I was like, 'Really?' He was like, 'Yeah you know you've put on quite a lot of weight, up here [motions to breasts].'
"Because that's where I put it on, on my boobs. So my bras were not supporting me, it's completely thrown my back out."
She added: "So now I'm literally training to try and lose weight off my... so I'm running, but I can't find sports bras so I'm actually just running like this [holding breasts] to try and keep them in place.
"But it is helping, he says if I strengthen my core it's going to support me better. 5pm at night I'm just laid up and I'm in so much pain..."
Brook, who is currently dating Jeremy Parisi, also told the panel and viewing audience how heavy her breasts are.
She went on: "I've gone up quite a lot. I was always booby, but I have gone up quite a lot. I think I've gone up to a 34FF. It's about a kilogram each...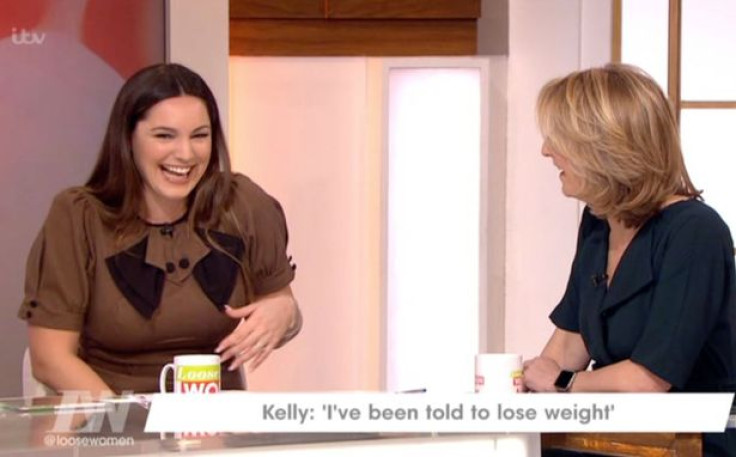 "People think that, 'Oh I want a boob job, I want boobs...'. Because I was born with them I don't know anything different – I would love to not have boobs and just be able to wear lovely little tops and do more sport and not have back problems and not have to worry about them sagging or whatever they're going to do at some point.
"I think it's the equivalent of three basketballs or something..."
Viewers took to Twitter to discuss the chat, with one male viewer tweeting: "Hate @loosewomen with a passion but having my lunch at the table and they are taking about Kelly brook & Her Boobs, so I have left it on ".
While someone else said: "I sympathise with Kelly Brook. I have sciatica & amble boobs & it is tough. I love Kelly, curvy, healthy and just herself".
Brook's latest comments come after she shared a throwback snap of herself from when she was 19 years old onto Instagram.
She wrote alongside the shot: "Think I was Nineteen in this #Soho #90s #BackintheDay," and it has has racked up more than 35,000 likes in a couple of hours on Instagram.
Fans are still freaking out over the photo, with many calling Brook "stunning" and "beautiful" in the comments section.
"The most gorgeous 19-year-old ever," a fan commented, while another added, "The best pic ever taken."