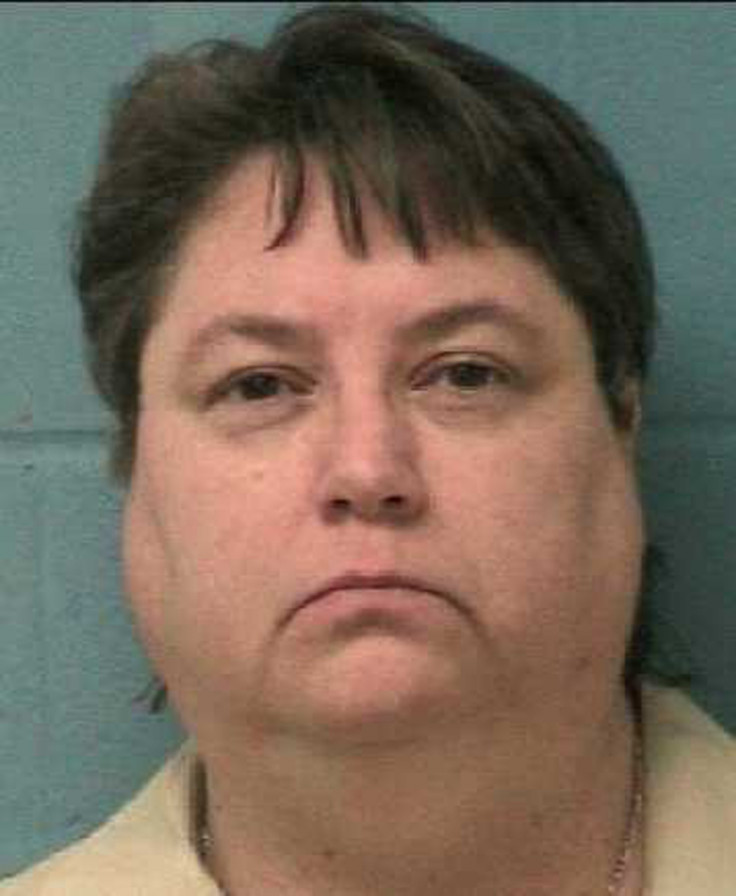 Georgia has executed the only woman on its death row in the early hours of Wednesday (30 September), just hours after the US Supreme Court rejected three applications for a stay of execution. Earlier, the state's Board of Pardons and Paroles denied her last clemency bid.
Kelly Renee Gissendaner, whose original execution in February was postponed, was executed by lethal injection at the Georgia Diagnostic and Classification Prison in Jackson, Georgia. Witnesses to the execution told a local Fox News affiliate that she was signing Amazing Grace before being given a lethal injection.
The 47-year-old was convicted of orchestrating her husband's 1997 murder at the hands of her lover. The mother of three was scheduled to die at 7pm ET, but was delayed by last-minute appeals, NBC News reported.
During his visit to the US, Pope Francis not only called for a ban on the death penalty but also petitioned the Georgia Board of Pardons and Paroles to spare Gissendaner's life, in a letter written by an archbishop on his behalf.
"While not wishing to minimise the gravity of the crime for which Ms Gissendaner has been convicted, and while sympathising with the victims, I nonetheless implore you, in consideration of the reasons that have been expressed to your board, to commute the sentence to one that would better express both justice and mercy," Archbishop Carlo Maria Vigano wrote.
Doug Gissendaner's family was split over whether Gissendaner should be spared the death sentence. Her children appeared before the parole board asking that their mother be allowed to live while her husband's relatives insist she deserved to die.
Before the Supreme Court decision, her daughter Kayla was outside the prison telling a prayer vigil: "We are still fighting."
The family of her murdered husband have said that her death sentence is appropriate, the Times reported. "As the murderer, she's been given more rights and opportunity over the last 18 years than she ever afforded to Doug who, again, is the victim here," Doug Gissendaner's family said in a statement. "She had no mercy, gave him no rights, no choices, nor the opportunity to live his life. His life was not hers to take."
NBC News reported that Gissendaner's clemency application noted that she received a more severe sentence than Greg Owen, her boyfriend who actually murdered her husband and was sentenced to life. The application also claims she has been a model prisoner who completed a theology programme while incarcerated.
According to the BBC, Owen took a plea deal and testified against Gissendaner. For his co-operation, he was given a life sentence. He is eligible for parole in 2022.
Two earlier execution dates failed to be carried through. The first in February was put off due to inclement weather while the second date in March was cancelled after officials said the drug used in the lethal injection was cloudy.