Veteran Conservative MP Ken Clarke was inadvertently recorded criticising the candidates in the Tory leadership campaign to fellow Tory grandee Sir Malcolm Rifkind after not realising his microphone was on.
Clarke was recorded making the off-air remarks while waiting to be interviewed by Sky News at its central London studios.
The candid remarks from the three-time Tory party leader hopeful began after Rifkind leaned in to say: "I don't mind who wins as long as [Michael] Gove comes third. As long as Gove doesn't come in the final two I don't mind what happens."
Clarke then begins to give his frank views on the Tory leader candidates, including calling front runner Theresa May as a "bloody difficult woman" who doesn't understand foreign policy and that both Andrea Leadsom or Boris Johnson didn't actually want to leave the EU despite campaigning to do so.
Discussing Gove, Clarke said: "I think with Michael as prime minister we'd go to war with at least three countries at once. He did us all a favour by getting rid of Boris. The idea of Boris as prime minister is ridiculous."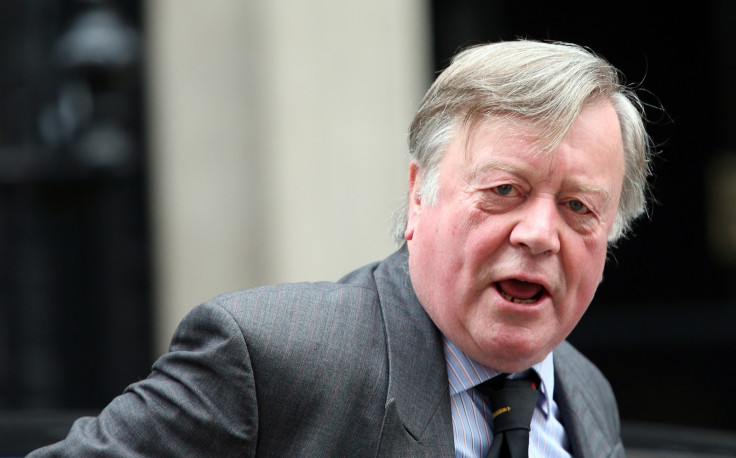 Clarke said that Leadsom is not "one of the tiny band of lunatics who think we can have a sort of glorious economic future outside the single market" despite voting to Leave the EU. He added: "So long as she understands that she's not to deliver on some of the extremely stupid things she's been saying."
On Tory leader front runner May, Clarke told Rifkind: "Theresa is a bloody difficult woman but you and I worked with Margaret Thatcher."
"I get on all right with her ... and she is good. She's been at the Home Office far too long, so I only know in detail what her views are on the Home Office. She doesn't know much about foreign affairs."
Clarke said he is considering giving Crabb an "encouraging vote" in the leadership race, but admitted he "doesn't know what Stephen Crabb's views are".
Clarke's opinions arrived as Conservative MPs began their first round of voting on who they want to take over from David Cameron as party leader.