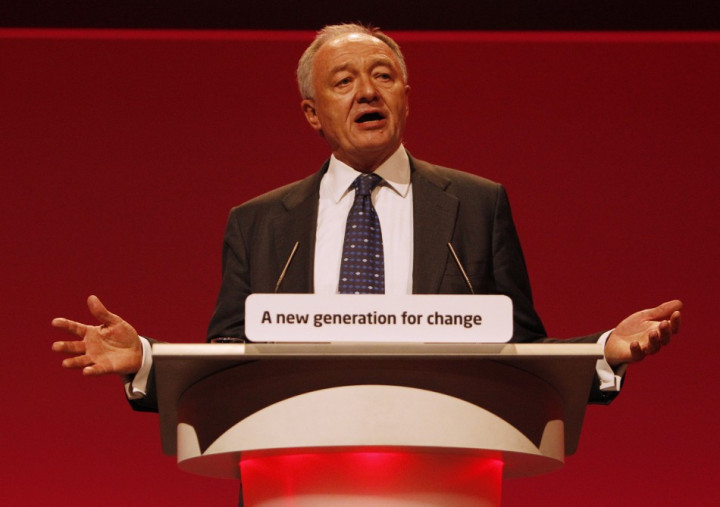 London Mayor hopeful Ken Livingstone has denied suggestions he said Jewish people would not vote for Labour because they are rich.
It is reported a group of Jewish Labour supporters wrote a letter to party leader Ed Miliband concerned about comments Livingstone made during a meeting with voters.
The letter claimed that towards the end of the meeting, Livingstone said: "He did not expect the Jewish community to vote Labour as votes for the left are inversely proportional to wealth levels, and suggested that as the Jewish community is rich, we simply wouldn't vote for him.
When asked whether he made these comments on his campaign trail in Croydon, south London, Livingstone replied "Absolutely not."
"It was a private meeting, it went on twice as long as we thought because we were having a very interesting conversation and we had a very nice meal together, and I don't recall anyone complaining about anything I'd said there."
Despite the fact the letter written to Miliband was signed by Labour supporters, Livingstone said the row was "a bit of electioneering from people who aren't terribly keen to see a Labour mayor".
Livingstone told radio station LBC 97.3 his comments were misinterpreted.
In an interview with the station, Livingstone said: "What I said was the main factor in how people vote is their income levels. That's why poor people tend to vote Labour, rich people tend to vote Tory," he told Nick Ferrari.
"But there are large numbers of Jewish people that are very well off that support Labour and they support me because we will support people."
Miliband, the son of a Jewish Belgium refugee, showed his support for Livingstone.
"I know Ken Livingstone well," he said. "He doesn't have a prejudiced bone in his body. He is attracting people from all faiths, all backgrounds, all religions to his campaign.
"He's somebody who's fought prejudice all his life and I know that is what he's going to continue to do."
Rabbi Danny Rich, who sent the letter to Miliband, hopes the issue can be resolved.
"I would like to have further conversation with Ken about that so we can clarify," he told LBC 97.3.
"I'm a human being and the people who wrote the letter are human beings -perhaps we misunderstood what Ken Livingstone said and I would wait to have further conversation before I commented in detail on the matter."