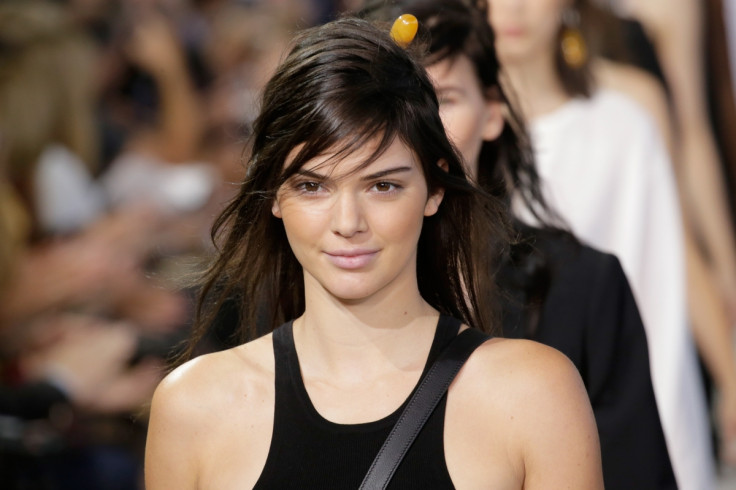 Kendall Jenner has filed a $10m (£6.92m) lawsuit against skincare company Cutera after the brand allegedly used her image in an advert without permission. In the legal documents, Jenner, 20, states that although she has used Cutera's products in the past for skin treatment, she has never officially endorsed the company.
In Cutera's advert for their Laser Genesis acne treatment, a photo of the Keeping Up With The Kardashians star can be seen alongside text that reads: "Acne 'completely ruined' Kendall Jenner's self-esteem... Visits to a dermatologist for Laser Genesis (a treatment to help reduce redness and scars) has left her with nearly flawless skin."
The brand's laser treatments promise to remove a range of skin ailments, including dark spots, wrinkles, fine lines, rosacea, acne scars, razor bumps and stretch marks. In a post on her official website in February 2016, Jenner revealed that her dermatologist used Cutera's products to treat her acne. The Victoria's Secret model wrote: "It completely ruined my self-esteem. I wouldn't even look at people when I talked to them. I felt like such an outcast; when I spoke, it was with my hand covering my face."
According to TMZ, Jenner states in the lawsuit that she would typically command an eight-figure salary to endorse a company like Cutera and is requesting that the brand hand over profits they may have acquired after using her image to advertise the laser treatment from a minimum of $10m.
Jenner's lawyer Todd Wilson stated on the model's behalf: "The right to associate Kendall Jenner's name and likeness in connection with a product or service belongs solely to Kendall Jenner and is protected by Federal and State law. Today's lawsuit by Ms Jenner against Cutera for the unauthorised use of Ms Jenner's name and likeness to promote its product should serve notice that Ms Jenner will vigorously defend her rights under the law."