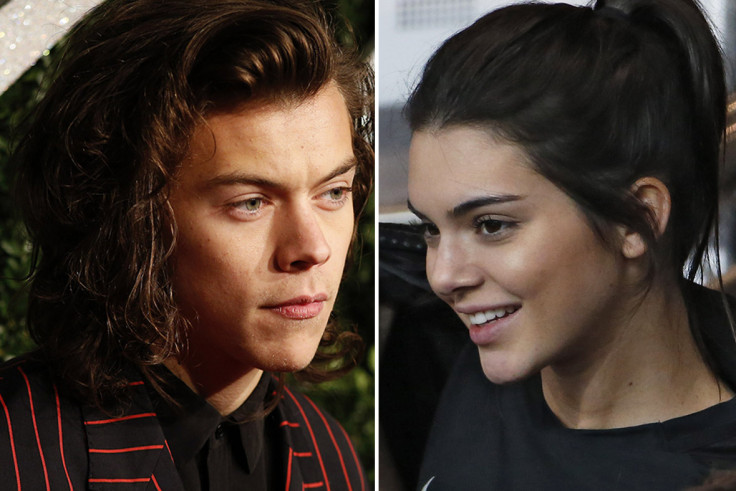 American television personality and model Kendall Jenner is apparently having second thoughts about her relationship with One Direction star Harry Styles. The 20-year-old celebrity wants to be in a relationship with strong commitment.
"At this point in her life, Kendall is ready for a serious relationship," a source told Hollywood Life. "She thought she could just go with the flow with Harry, but it's just not making her happy. Harry is too loosey-goosey for her. It's pretty much what happened the first time around for them; Kendall wanted more and Harry wasn't ready to fully commit.
"They aren't on bad terms or anything, but Kendall isn't going to wait around for Harry to make the next move, which would be to make a serious commitment and follow up with concrete actions. She wants a guy who's going to walk the walk."
The British boy-band member was first linked with Kendall, Kim Kardashian's half sister, in November 2014 when they were spotted leaving Craig's restaurant in West Hollywood. However, they split after dating for three months. But the Keeping Up With The Kardashians star and Styles re-sparked romance reports recently after being spotted getting intimate on a yacht off the Caribbean island of St Barts.
"It's not always easy, but I don't know, I just like to keep my private life private," Jenner told ET about her dating life. "I try my best, but at the same time, I try not to let being out with someone affect my everyday life. Like, if I want to go out and grab a smoothie with a friend who's a male, I'm not gonna let the paparazzi stop me from doing that and living my life and just being a normal person.
"I try to keep things as private as I can, but when it comes to a point, it's just not a big deal," she added.