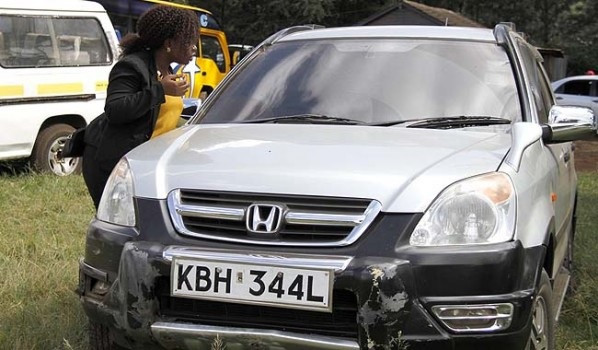 A senior African banker has been gunned down outside a Kenya school in a suspected love triangle murder, according to African news website the Kenya Star.
Peter Njuguna Mukuria, 42, the deputy retail director at Family Bank's headquarters, was reportedly shot twice in the head and neck as he waited to collect a female friend from the Jomo Kenyatta University of Agriculture and Technology.
The woman, Margaret Nyawira, 28, who is also a banker but at a different firm, is reportedly married to Joseph Chege, a Nairobi businessman.
In her testimony to the police, Nyawira said she and Njuguna were accosted by two men as she approached Njuguna's car. The two men then forced their way into the car.
She said they forced him into the back seat, drove away and then shot him.
A guard who was near the scene of the shooting said two gunmen had been standing near to where Njuguna had parked his CRV Honda waiting to pick up the woman.
"One of them had a can of beer that he seemed to sip and when the woman approached the car they also walked there and forced their way in. It was then that we heard gunshots," the guard told the Kenya Star.
Nyawira and another man have been arrested and are being held at the Muthangari Police station for questioning.
"The lady told us that the deceased was supposed to pick her and drop her at her home in Ngong, where she lives with her husband. The deceased lived in Kingerero in Kikuyu," said local policeman Mathews Gwiyo, in the newspaper report.
"We do not know the motive of the shooting so far but love triangle is one of the theories we are investigating."
Chege will also be questioned as part of the investigation into the murder.