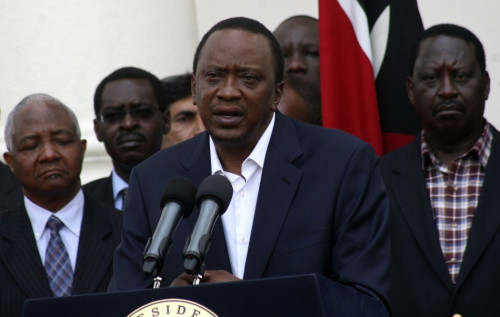 US denied plot against Kenya leader
The US has denied allegations that the United States Agency for International Development (Usaid) is funding attempts to topple the Kenyan government.
"The consistent plans to destabilise the current Government will not be tolerated at any costs, especially where activists are sustainably bribed to tarnish the country's and leaders' reputation regionally and internationally," Francis Kimemi, chairman, National Security Advisory Committee (NSAC) warned.
NSAC noted that the planned youth revolution of 2012 sponsored by the US foreign agency remains fresh in Kenyans' minds.
US ambassador to Kenya Robert Godec dismissed the claims as "false".
The US was also accused of trying to influence voters not to back President Uhuru Kenyatta in last year's election.
Kenyatta is facing trial at the International Criminal Court on charges of crimes against humanity, which he denies, over violence following the 2007 election.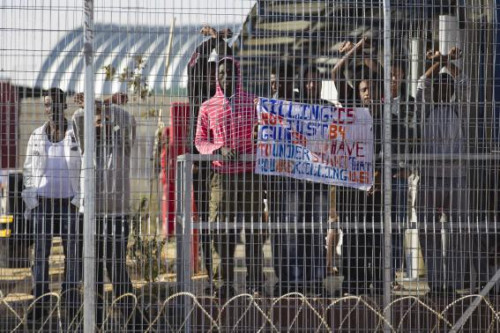 Unjustified detention of African migrants in Israel
Some 400 African migrants face the prospect of being held in Israeli custody indefinitely.
Israel opened a complex in December after its Supreme Court stopped the practice of jailing illegal migrants for up to three years in regular prisons.
The detainees are allowed to leave the Holot complex only for a few hours a day.
"Legally people can be held at the open facility indefinitely, but the idea is for it to be a transit (point) for migrants before they go back home or to a third country," Daniel Solomon, an Interior Ministry legal adviser, told reporters in January.
The UN High Commissioner for Refugees representative in Israel, Walpurga Englbrecht, said unlimited incarceration at Holot did not "comply with international human rights norms."
"What is more disturbing is there are no release grounds from Holot, the only way to get out is signing up for voluntary departure," Englbrecht told Reuters.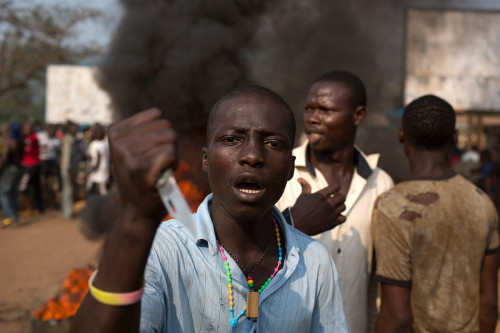 Children mutilated and killed in CAR
At least 133 children have been killed, mutilated and horribly maimed in the past two months in Central African Republic, Unicef said.
Many wounded children have often not been able to get to the hospital for treatment because of the violence.
Unicef officials in the region "are horrified by the cruelty and impunity with which children are being killed and mutilated" and are "increasingly targeted because of their religion, or because of their community", the organisation said in a statement.
The conflict, which started in December, has pitted Muslim Seleka forces against Christian Anti-Bakala militias who have engaged in a tit-for-tat violence that has resulted in over 2,000 deaths and left nearly a million people (20% of the population) displaced.
Uganda is to ban miniskirts
Ugandan Parliament passed a bill in 2013 according to which short skirts would be banned.
Simon Lokodo, Uganda's ethics and integrity minister, insists the bill in its current form will be signed by President Yoweri Museveni, and therefore come into force, very soon, Voices of Africa (VOA) reported.
"He [Museveni] has not commented on this [publicly] as he has with the anti-homosexuality bill. That means he is comfortable with it," Lokodo said to the Guardian.
"What we want to condemn is the provocativeness, that they want to draw somebody to desire them. We are saying that we are blaming and condemning any of these girls who dress so indecently, especially in public areas. We shall not accept it, whether it is fashion or what," Lokodo continued.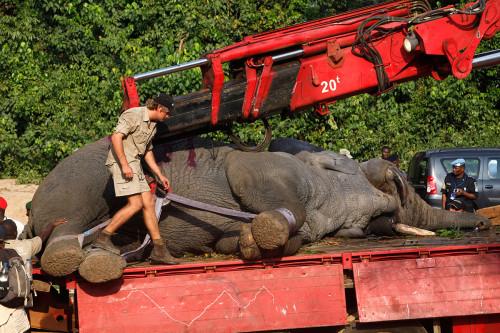 Four African countries pledged to halt poaching
The leaders of four African nations have pledged to honour a 10-year moratorium on sales of ivory, the BBC reported.
The leaders of Botswana, Gabon, Chad and Tanzania gathered in London to discuss the illegal wildlife trade.
The leaders have vowed to protect elephants and tackle animal trafficking.
Heather Sohl, chief adviser on species for WWF-UK, said: "We need to have strong action and for those people to take that home to their governments and make sure it is implemented at a scale and urgency that is commensurate for the problems we are seeing."