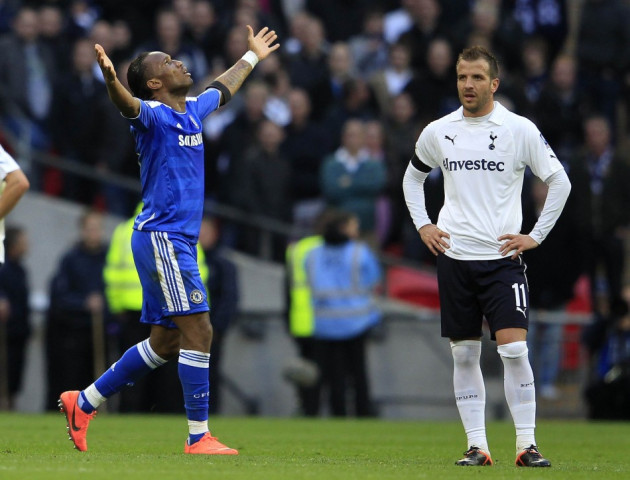 Arsenal legend Martin Keown believes Chelsea face a huge task to replace Didier Drogba, after the striker announced his decision to leave Stamford Bridge when his contract runs out in June.
The 34-year-old has been the subject of intense speculation in the wake of Chelsea's Champions League final victory on Saturday in which he scored the winning penalty in the shoot-out against Bayern Munich.
Drogba's eight-year spell is set to come to an end after Chelsea refused to offer him more than a one-year extension to his current deal, but the Ivorian insists he is bowing out at the best possible time.
"Saturday was my last Chelsea game and it has been a fantastic eight years," Drogba told the Telegraph. "To finish on a high with this Champions League final was the best of the best, la crème de la crème as we say in French."
Since joining Chelsea from Marseille in 2004 under Jose Mourinho, Drogba has won three Premier League titles, four FA Cups, two League Cups and the Champions League.
"As a lone striker, Didier Drogba was as good as anyone we've seen in the Premier League. Everyone talks about his physicality and strength but he was also very clever," Keown told the Daily Mail.
"I remember watching him play against Arsenal in the FA Cup semi-final in 2009 and what struck me most was his movement off the ball and his intelligence.
"Without Drogba, the likes of Frank Lampard and John Terry would never have been so successful."
"He was so important to the counter-attacking way the club play. With two wingers on either flank, he was exceptional.
"Chelsea try to slow the game down to kill it off, then from nowhere Drogba would pounce on the break. He was the icing on the cake for the whole Chelsea system."
And after scoring 157 goals in 341 appearances for Chelsea, Keown feels the club will find it difficult to replace Drogba.
"Roman Abramovich now has a major problem in replacing him. Do you try to find a like-for-like or do you change the style? Fernando Torres is not suited to the modern Chelsea way," he said.
"Drogba's ambitions seemed to be more personal than collective. He never seemed to want to play with anyone else up front - he wanted to be the main man and relished that tag.
"It fuelled him. He is a fiercely competitive and focused individual. This season he gave the impression that he could just turn it on and off when he wanted - only the top players can do that."
Keown added: "He came to England just as I was leaving the game and I would love to have had the chance to face him.
"I keep reading that he is unplayable - but I don't believe there is a player born who is unplayable. Someone needed to upset him big time, but he has been able to bully defenders.
"He would have been the ultimate challenge."