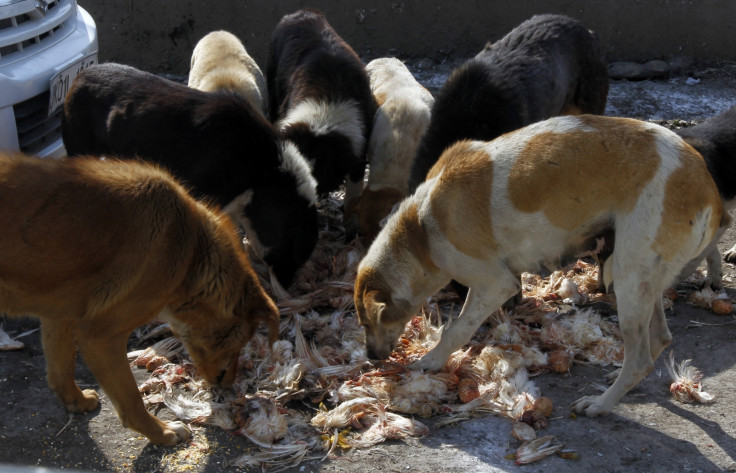 A rift between animal rights groups and the Kerala government over the culling of rabid dogs in the southern Indian state has widened following a fresh proposal by several local government bodies to export the animals to dog-eating countries. A resolution introduced by Edakkattuvayal Grama Panchayat recommending export of dog-meat to north-eastern Indian states, South Korea, and China, was passed by a majority of the panchayats.
"Dog meat is in demand in countries like the Philippines and China and is even consumed within the country in the north-east. Animal lovers who have no problem with the sale and export of meat of other animals should not be opposing it in the case of dogs alone," said K R Jayakumar, president of the Edakkattuvayal Grama Panchayat.
In his proposal to the Panchayat Presidents' Association, Jayakumar said: "I suggested that we should utilise the opportunity. We should export stray dog meat to generate foreign money. If we export canines to these countries, we can address the problems of stray dog attacks on humans."
The suggestions have further irked animal rights groups, which are already enraged with the government over what they say is illegal culling of the canines. The Kerala government denies it has ordered the culling of stray dogs and insists it only seeks to cull "mad and rabies-infected dogs."
The controversy was set in motion after Kerala's Chief Minister Oomen Chandy chaired a top-level meeting in mid-July to tackle the so-called stray dog menace. To deal with the problem, the government announced measures including the culling of "rabid and dangerous" dogs across the state, sparking serious concerns.
An online campaign, which notoriously targeted the Kerala's tourism industry, gathered momentum on social media though it is led by by unnamed and anonymous members. Kerala's Tourism Minister A P Anil Kumar told IBTimes UK that the authorities are fully following guidelines issued by the Supreme Court in dealing with stray dogs.
Calling the online campaign malicious, he insisted Kerala is a "100% animal-friendly" state. He also pointed out that the fresh measures were in place because of increasing incidents of dog attacks on humans.
When questioned about the number of dogs that have been culled and the procedures followed in culling, Kumar referred IBTimes UK to other ministries, including Social Welfare, and Animal Husbandry. The two departments were yet to respond despite repeated attempts to contact them.
Meanwhile, multiple animal rights groups that have been actively working on the ground allege the Kerala government is flouting rules by "illegally" culling the dogs under the pretext they are stray.
"The Kerala government has been using erroneous estimates of dog bites to try to justify the killing of stray dogs. However, statistics given by the Ernakulum General Hospital in Kerala show that, out of the 1,074 stray dog bites reported from 1 January to 12 July this year, 75.6% of the cases were accounted by pet dogs, not by strays," Manilal Valliyate, Director of Veterinary Affairs, PETA India, said in an emailed statement to IBTimes UK.
Valliyate went on: "Any dog, even one who is just playing or barking harmlessly, can now be arbitrarily labelled 'dangerous' by anyone who has an irrational hatred, or does not like or understand dogs. The decision was made based on a government estimate which says 90,000 people in the state were bitten by stray dogs last year."
Conspicuously, the unnamed activists who ran the online campaign, notably on Facebook, have not responded to multiple requests from IBTimes UK. One of several multiple Facebook protest pages against the Kerala tourism government read: "They are killing pups, pregnant mothers, and disabled dogs - basically all dogs. 40,000 dogs killed in 3 districts alone already."
In an interview with IBTimes UK, Don Williams, General Manager of Chennai-based Blue Cross of India, accused the Kerala government of being "severely hostile" to dogs. Williams maintained that "thousands" of dogs were being killed in Kerala, an act he equates with cannibalism. He said the state authorities have not yet approached experts outside the ambit of the government in order to implement viable solutions like sterilisation programmes.
Federal minister Maneka Gandhi, an avid animal rights activist, has expressed serious concerns over Kerala's handling of the situation. It is not clear if she has initiated any action.