Great Britain's Kerri-Ann Payne suffered heartbreak in the women's 10km marathon after finishing fourth behind Hungary's Eva Risztov who held on for gold.
Payne, the favourite going into the event, led a break of five going into the closing laps of the Serpentine, but was edged out in a late sprint for the line as she finished out of the medals.
American Haley Anderson won silver and Italian Martina Grimaldi took bronze, as Great Britain failed to add to their tally of three swimming medals.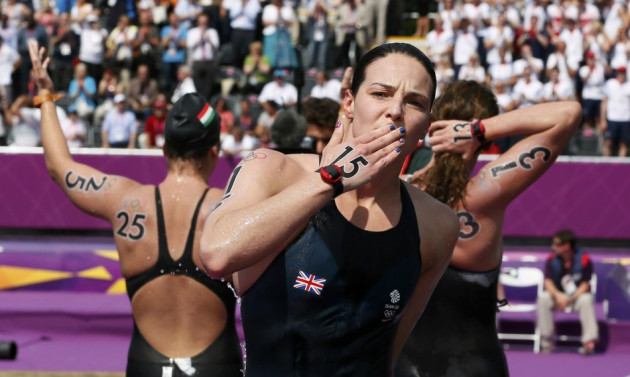 "It just didn't go my way from the start," Payne said. "I tried to get back up to leading but they played me at my own game I guess by leading out from the front and she did such a good job.
"The top 25 swimmers in the world are here today swimming so to come out fourth, fourth in the world is not too bad and it was really, really close as well. Not quite what I wanted for all the crowd and for all the people that have worked so hard to get me here.
Payne was in medal contention until the closing stages, where a break from Risztov broke up the field, pace which the Beijing silver medallist couldn't keep with.
"I was hurting to be honest for most of the swim, not initially," Payne added. "I've always said open water is about the best person making the right decisions at the right time.
"I really had to go in and feed and I missed it and from then I really struggled to get back then I was probably working a little too hard for how I would normally like to take the pace of the race and then I had to get back into position. I got there but just didn't have enough at the end unfortunately.
"The support has been fantastic. I'd just like to say thank you to everybody. To my coaches and all the guys at Stockport who help me out and of course my family as well for all their support. I wouldn't be here right now if it wasn't for them."
On her open water future, she said: "I'm not quite sure how things are going to go yet. I think I need a bit of a break from doing 10ks but we'll see. It's not the last of me for swimming anyway."