Kevin-Prince Boateng's Actions an Indictment of Football's Authorities
At least in Britain, there was some literal irony in AC Milan's Kevin-Prince Boateng kicking the ball towards opposing Pro Patria supporters who were racially abusing him. Not least because amid all the slogans from football's governing bodies, rhetoric from those power-hungry figureheads; the actions of one player has made more impact in tackling prejudice than decades of t-shirt-based campaigning.
If Michel Platini's cohorts at UEFA had their way, had Boateng replicated his actions in a Serie A or Champions League game, he would have been red carded for kicking the ball at the crowd, just like Danny Rose during the England's Under-21 international against Serbia in October. For walking off the pitch, Platini would happily see the player booked also.
The power players possess is often scrutinised, and seldom do we see profile and image used in a non-pre-meditated sense. Phillipp Lahm and Gianluigi Buffon's pre-match 'Respect Diversity messages' before the Euro 2012 Germany-Italy semi-final might have been more poignant had they not been read from finest pieces of UEFA parchment.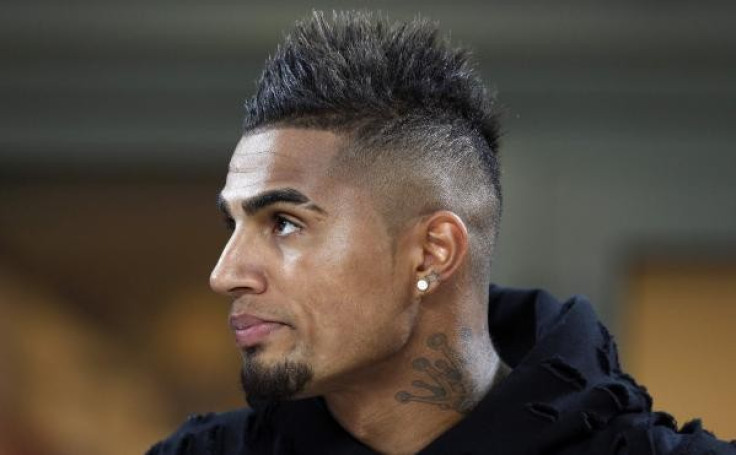 But Boateng kicking the ball into the crowd, and subsequently leading his teammates off the pitch leading the abandonment of Milan's winter friendly, was the greatest example of player power perhaps we've seen in modern-day football history.
While Boateng was worked to undermine FIFA and UEFA toothless approach to racism, the question must now be why were his actions necessary? The Ghanaian midfielder's actions were noble, but they shouldn't be deemed the answer.
The reality is governing bodies have had the opportunity to snuff out racism with strong deterrents for decades, and such a negligent approach means prejudice is spreading like wildfire across world football.
The latest sanctions against fans during Euro 2012 set a seemingly inadequate yardstick for subsequent offences which has seen to be overturned, with UEFA appealing against its own commission's verdict over the alleged racial incidents which occurred during the aforementioned Under-21 match between Serbia and England last year.
While football's governance should hang their heads in shame at how Boateng achieved more in five minutes than they have in years of awareness campaigns and slogans, it should also represent an opportunity to take a grip on prejudice from the stands like never before. If Boateng in the role as professional footballer is the trailblazer, then surely that should be a major indicator to the game's decision makers.
If players truly are the role models and the idols they're heralded as, then their profile against the backdrop of racism should be utilised to its fullest potential. We've seen player power in many alternating guises, but football's hierarchy have the opportunity to give the game's stars influence which could repair years of neglect.
© Copyright IBTimes 2023. All rights reserved.