Usain Bolt may be a fan of Craig David's dating diary song 7 Days as that is how long he has spent allegedly romancing different women. Since celebrating his 30th birthday on 21 August, the Olympic champion has been pictured partying with a bevy of mystery ladies, none of whom were his reported girlfriend Kasi Bennett.
The Jamaican athlete triumphed at the Rio Olympics 2016 after finishing first place in the men's 4x100m relay and winning his ninth gold medal.
Hours later, Bolt was seen hitting the clubs in Rio de Janeiro, Brazil and started what is said to have been several days of debauchery.
In case you've struggled to keep up with Bolt's antics, IBTimes UK looks back at his eventful week.
Sunday 21 August
Rather than attend the Rio Olympics closing ceremony, Bolt was seen partying at a nightclub in the city to celebrate his big 3-0. The sprinter was pictured twerking and kissing a mystery brunette on the dancefloor despite claims he has a "first lady", Bennett, at home in Jamaica.
The fastest man on the planet is alleged to have later found himself in the company of another woman. Jady Duarte is said to have leaked a photo of her and Bolt in bed together after reportedly enjoying a night of passion. Duarte is believed to be the widow of Brazilian drug lord Douglas Donato Pereira, also known as Dina Terror.
Monday 22 August
Bolt flies into London via Heathrow Airport and remained silent on the cheating allegations. However, he did reply to a birthday message tweet from Prince Harry, writing: "Let's do it. Respect for the birthday wishes."
Later that evening, Bolt was seen enjoying another partying marathon at the Cirque Le Soir nightclub in the English capital. The athlete was photographed getting into a taxi with a group of women at around 5:30am and then seen getting into a lift with two ladies back at his hotel.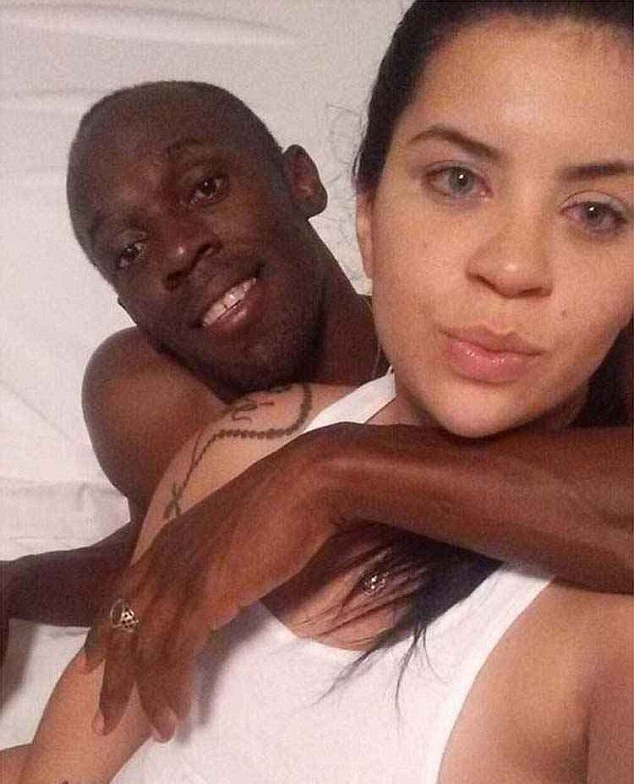 Tuesday 23 August
Another eventful day for Bolt and his love train. Duarte appeared to be quite smitten with the sprinter as she tweeted: "I love bolt," with a love eyes and heart emojis. The student also gave an interview to Brazilian outlet Extra, and reportedly said of the scandal: "It's very negative. I never wanted to be famous, I'm dying of shame."
That same day, Bolt's reported girlfriend Bennett is said to have liked an Instagram post which read: "When you girl is Selfridges, and you cheat on her with Primark." The lawyer also liked another comment from a fan, which said: "@usainbolt you traded your life with a #goddess @kasi__b for a one night fling with someone who will never even come close. I can't."
In a case of deja vu, Bolt enjoyed his second night out in the capital and began his evening with one unknown lady. After spending the evening clubbing, Bolt was seen returning to his hotel with a larger group of women.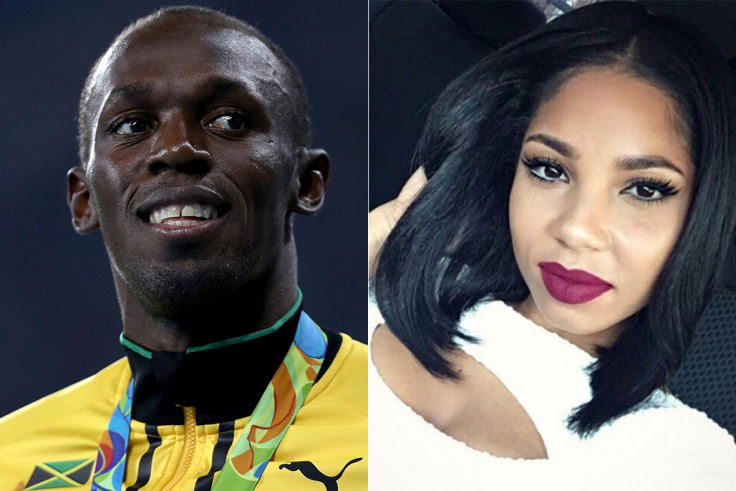 Wednesday 24 August
Another day, another party for Bolt. It was more of the same as he headed for dinner at London's Nobu and then danced the night away at Libertine until 5am. Of course, it was back to his hotel with a bevy of women in tow and this time he hired a VAN to transport his party.
Thursday 25 August
A day of rest as far as we know. Will Bolt's party bus rock-on through the weekend?