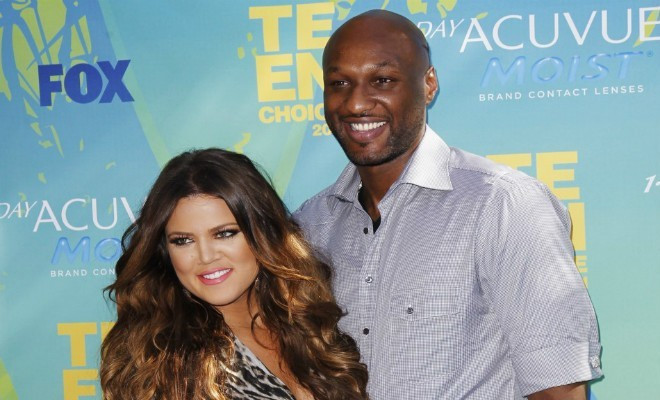 American reality television star Khloe Kardashian's estranged husband Lamar Odom reportedly had a 'dirty' conversation with his former girlfriend Liza Morales.
The 34-year-old professional basketball player and Morales were in a relationship for nearly ten years and have two children together - Destiny and Lamar Jr.
"He got dirty with Liza over the phone, acting like he wanted to hook up with her again," a source told In Touch magazine, as quoted by Radar Online.
"Liza laughed at him. But if he's trying to get things better with Khloe, she'd better watch out, because Lamar is still creeping," the insider added.
Kardashian filed for divorce from Odom in December after four years of marriage, citing irreconcilable differences. The couple's marriage first hit the rocks when a video surfaced, showing Odom talking about how he cheated on her. He was also allegedly not willing to take professional help for his drug addiction.
Meanwhile, an eyewitness told the magazine that he was spotted "flirting with two women in the lobby of the Aloft Harlem Hotel" on 14 March.
"He knows how to make women feel special. They just melt," a family friend said.
However, the 29-year-old Keeping Up With The Kardashians star won't be giving Odom a second chance.
"It's sad," an insider told the magazine. "She does love him and she's already been through so much. Him doing this again is just the ultimate insult."