Speculation is mounting suggesting that singer Lionel Richie is the real father of reality TV star Khloe Kardashian.
In Touch magazine claims that her mother, Kris Jenner, had an affair in the 80s with the Dancing on the Ceiling star and that Khloe is their love child.
An unnamed source told the magazine that the Kardashian matriarch had a fling with Richie while still married to Robert Kardashian.
"They had a sexual affair - he bragged about it," the source said. "He said he was on the outs with his wife at the time. Everyone was sleeping around with everyone else back then, and Kris was hot in those days."
Several others have come forward to the magazine, shedding further doubt on the paternity of Khloe Kardashian.
Jacky Jasper, founder of blog Diary of a Hollywood Street King, told In Touch: "Kris had an affair with Lionel - and I believe he is Khloe's dad."
Hairstylist Daniel DiCriscio and friend to Jenner suggested that it was not beyond the momager to indulge in risqué behaviour. "She was a big flirt and played around. I've seen Kris do things that would blow people away" adding that Richie was "a huge player" at the time.
While Kris Jenner has previously admitted to having an affair during her marriage to first husband Robert Kardashian in her tell-all book Kris Jenner and All Things Kardashian.
"Robert had been the only man in my life since I was 18. I don't know why I was having a mid-life crisis at 30, but I was. His name was Ryan, and he was a producer. We had wild sex everywhere, all the time."
Robert Kardashian reportedly filed for divorce after discovering his wife at a restaurant with her lover.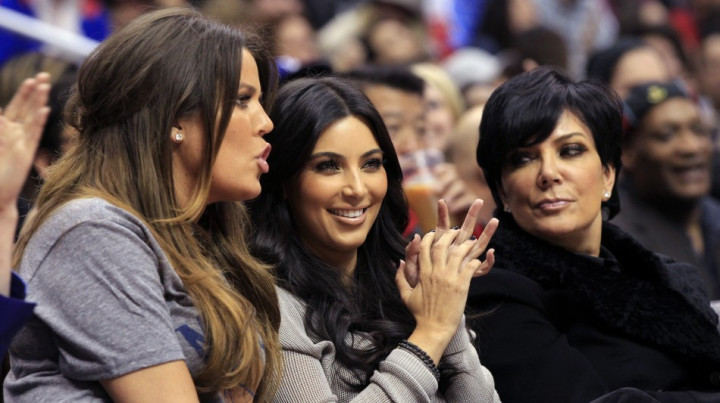 Following earlier speculation that OJ Simpson could be Khloe's father, Jenner said: "I have never heard such crap in my life. I was there, right. I gave birth; I know who the dad was. Everything's good. We're all good. It's the family joke because Khloe was blonde and not dark-haired."
Responding to the speculation Khloe told Gossip Cop: "I've had so many dads my head is spinning lol."
In 2009, audiences watched as Khloe herself questioned her parentage and considered undergoing a test to prove she was not adopted, testing the maternity of her mother Kris Jenner.