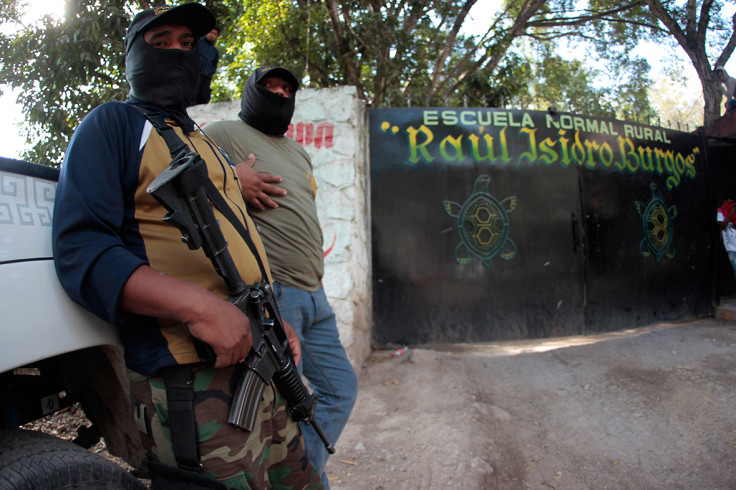 A priest has reportedly been murdered in Mexico after he was kidnapped in Guerrero state earlier this week.
Father Gregorio Lopez was seized from the local seminary in the south-western Mexican city of Ciudad Altamirano on Monday (22 December). His body was found on Christmas Day near the outskirts of the city with a gunshot wound to the head, according to reports.
While the motive for the killing remains unclear, the priest's death has reportedly been linked to his criticism of the Guerreros Unidos, whom he allegedly accused of carrying out the abduction and killing of 43 students back in September 2014.
The bodies of the dead students, who were training to be teachers, were said to have been burnt and dumped on a rubbish site.
The trainee teachers were students at a college in Ayotzinapa. On 26 September, the day they were abducted, the group had travelled to the town of Iguala where they planned to join protesters against job discrimination.
Only one of the bodies has been formally identified. The first victim was named as 19-year-old Alexander Mora Venancio.
The body of a Ugandan priest was also found among remains in the mass grave, identified only by his dental records.
Father John Ssenyondo had been living in Mexico for five years but was abducted at an illegal roadblock while driving his car on 30 April 2014.
The killings have sparked protests in Guerrero, with some demonstrators setting fire to the copies of the state's legislature in a large protest back in November.
Several protesters have been killed in clashes with the police in recent weeks.
Calls for a full investigation have been met with slow progress by politicians and security services.
The governor of Guerrero resigned and the local mayor and police chief are reportedly still on the run from the police.