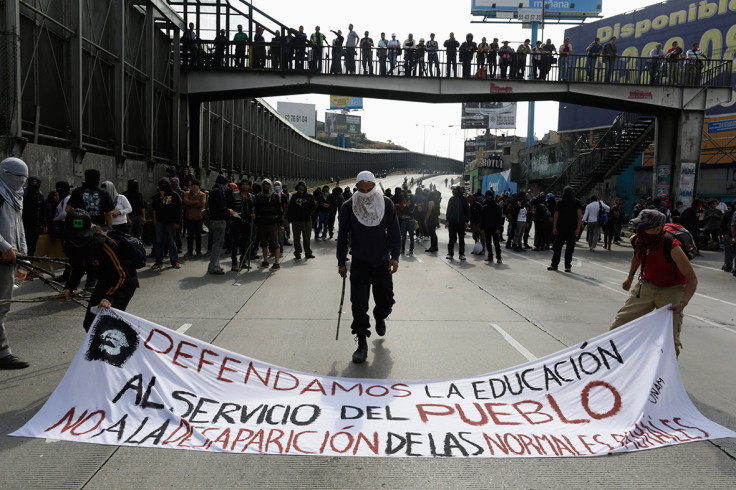 Sixteen police officers in Mexico have been arrested following the kidnap and massacre of 193 people in San Fernando, it has emerged.
The country's federal prosecutor (PGR) has for the first time declassified a document from the US National Security Archive, revealing the police acted as "lookouts" for violent drug cartel "Los Zetas", helped with "interception of persons" and turned a blind eye to the killings.
Around 72 people were killed after being pulled from intercity buses in San Fernando in August 2010 while making their way to Texas via a common drug trafficking highway. The following year, hundreds more bodies were found in mass graves in the same Mexican state of Tamaulipas.
Alvaro Alba Terrazas, a police detainee, told investigators San Fernando police and transit officials were paid to deliver prisoners to Los Zetas.
"I know that police and transit officials in San Fernando help the Zetas organisation, because rather than take detainees to the Pentágano, which is to say the municipal jail, they would deliver them to the Zetas. The truest one ["mero bueno"] is an elderly police officer and another named Óscar," he said in a memo.
The revelations have prompted debate within the Mexican media whether local police acted in a similar vein in the disappearance of 43 students from Iguala on 26 September, whose bodies are believed to have been incinerated by drug gangs.
Authorities alleged the students were held by corrupt officials during a demonstration in the town of Iguala and then handed over to the local crime syndicate, the Guerreros Unidos.
Earlier this month, one of the student victims was identified as Alexander Mora Venancio, 19, whose bone fragments were found near a rubbish dump in Cocula, Guerrero state.
Prosecutors said the students' bodies burned on a pyre for 14 hours, making it almost impossible for authorities to identify the remains.
Meanwhile, the families of 43 missing students have suspended talks with Mexican authorities until they receive information on their sons and daughters, local media reported last week.