Police officers, civilians and a news photographer were injured when a truck was driven into them during a protest in the state of Guerrero, Mexico.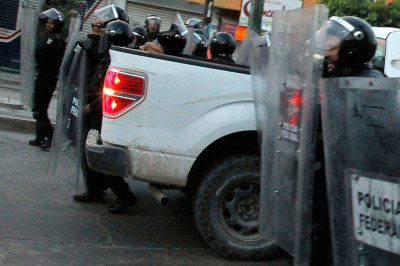 Clashes between federal police and protesters organising a concert in solidarity with 43 missing college students left at least 21 people injured and several cars in flames. A police official said eight officers were injured, including five who were run over by the vehicle. Three others were beaten by protesting teachers, leaving one officer with "severe brain damage."
The Tlachinollan human rights group, which supports the relatives of the missing students, said the violence injured students, teachers, parents of the missing students and two journalists, including a photographer who was working with AP.
Each side blamed the other for initiating the clash in Chilpancingo, the capital of Guerrero state.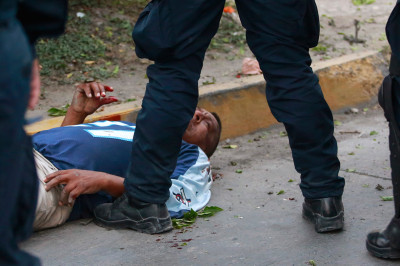 The case of the missing students, who disappeared in September at the hands of corrupt local government officials linked to a drug cartel, has ignited protests across Mexico.
Mexico's attorney general said 80 people have been arrested so far in the case, including 44 police officers from the cities of Iguala and Cocula and former Iguala Mayor Jose Luis Abarca, who is under investigation for ordering the 26 September attacks.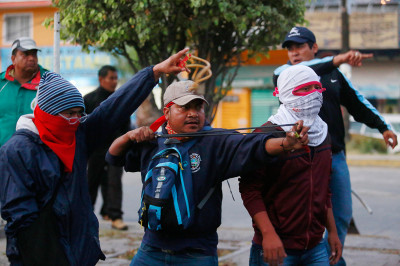 The government says the students were murdered and incinerated, their remains then tipped into a garbage dump and a river.
So far, one student has been positively identified.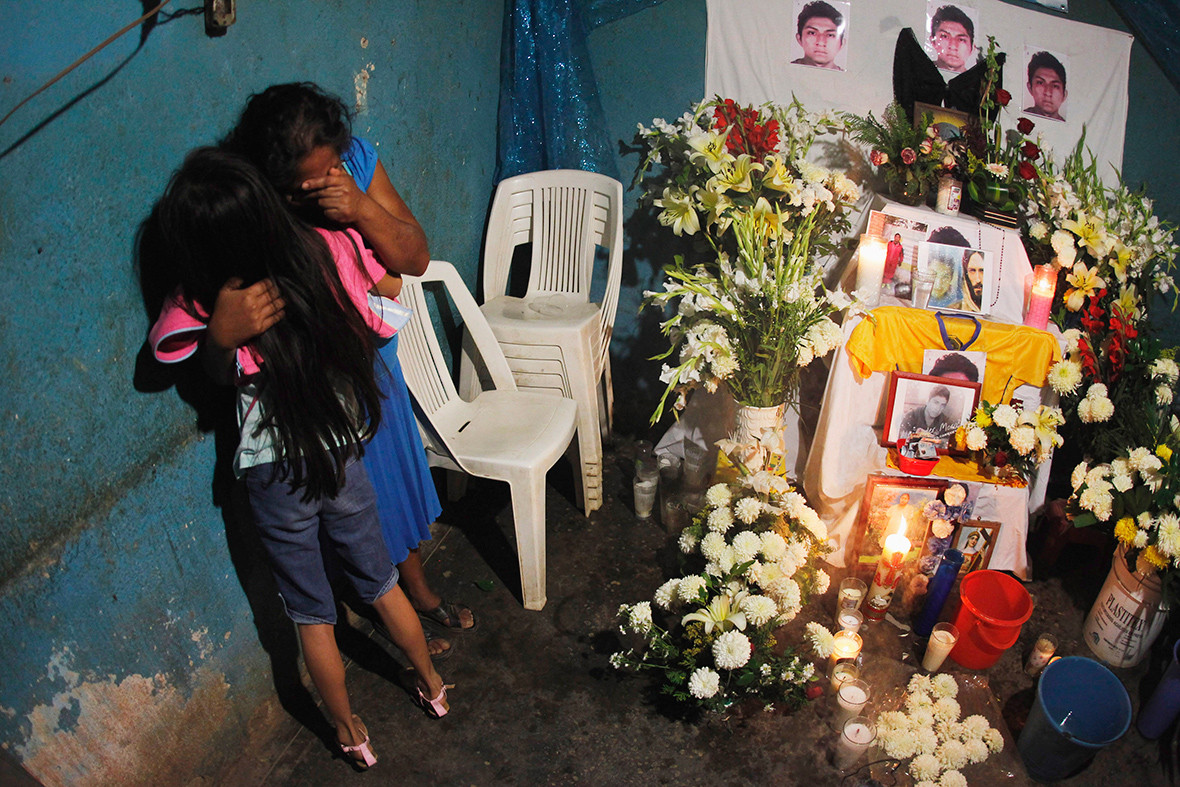 Alexander Mora Venancio, 19, was identified from charred remains found several weeks ago near a rubbish dump in Cocula, Guerrero. The DNA was matched from material extracted from a bone fragment and analysed by forensics experts at a laboratory in Innsbruck, Austria.