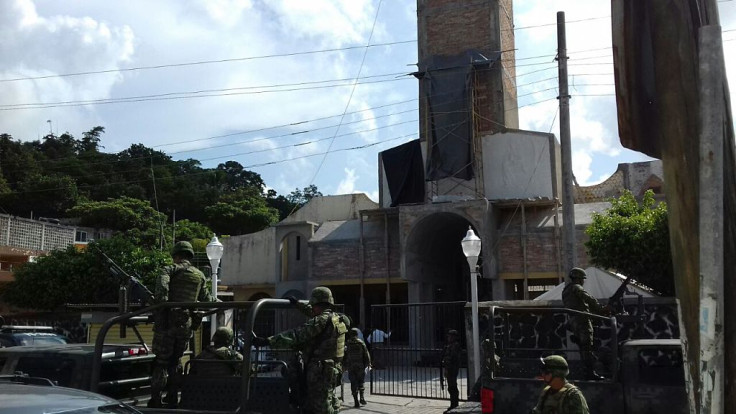 A Roman Catholic priest, who was kidnapped from his home on 19 September was shot and killed in western Mexico, state prosecutors have confirmed on Sunday (25 September). Jose Alfredo Lopez Guillen is the third priest to have been killed in the country in the past week.
According to reports, Guillen's body was found on the side of a highway in Las Guayabas in Sonora between Puruandiro and Zinaparo on Saturday almost a week after he was kidnapped in Janamuato, in the western state of Michoacan. His post-mortem report revealed that the priest was killed five days before his body was discovered, the Michoacan prosecutor's office said.
Guillen was abducted on the same day when officials in the Veracruz found the bodies of two other priests – Alejo Nabor Jimenez Juarez and Jose Alfredo Juarez de la Cruz – dumped in a field by a roadside. Juarez and De la Cruz were kidnapped from a church in an impoverished area in the city of Poza Rica.
Violence in Veracruz and Michoacan has been on the rise due to drug cartels operating in the region. Since 2006, 31 priests have been murdered in Mexico, including the recent killings.
"We lament these violent acts and the insecurity in our state. We hope that authorities solve this crime," the statement from the office of Michoacan state attorney general said.
Prosecutors said that police had started searching for Guillen on Wednesday after he was not seen by his secretary. Initially, it was thought he was visiting his family, but since there was no news from him until Wednesday, his brothers were called to verify his location.
Officials reported that during investigation, they found Guillen's house locked, but items were scattered on the floor and two vehicles were missing.