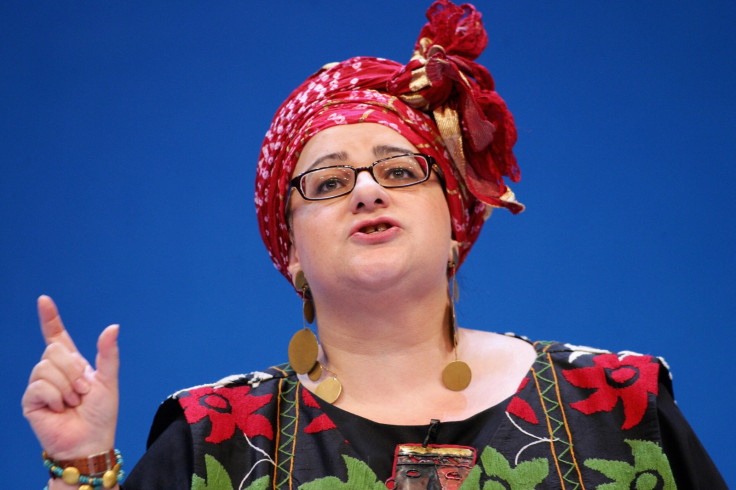 An investigation into allegations of physical and sexual abuse at children's charity Kids Company has been dropped. Metropolitan Police said it will no longer be looking into the claims surrounding the charity founded by Camila Batmanghelidjh after no evidence was found.
No one was arrested or interviewed under caution in connection with the investigation but officers said they carried out "detailed and extensive inquiries" to establish the veracity of the allegations.
In total, detectives from the Serious Complex Case Team of the Sexual Offences, Exploitation and Child Abuse Command identified 32 pieces of information or intelligence relating to a period between 2008 and 2015.
"These reports concerned allegations or information relating to children and staff based at the charity. However, the majority were third-party reports which were vague in detail," a Met Police spokesperson said.
Batmanghelidjh, who founded the charity in 1996, was reported by the BBC to have "burst into tears" upon hearing the news and is calling for in inquiry into the police inquiry, which was triggered following an investigation between the BBC and Buzzfeed.
She said: "That's the reason the charity closed. We had money confirmed. But the philanthropists said they couldn't support us when we were informed there were allegations. I'm very grateful to the police for acting honourably and fairly. I now think there needs to be an inquiry into how this situation came about, why was it in the hands of Newsnight and what happened after that and why weren't we properly informed."
The charity collapsed in August 2015 over concerns surrounding its management and finances, including questions about how the £46m ($65m) of public funding Kids Company received over the years was being spent.