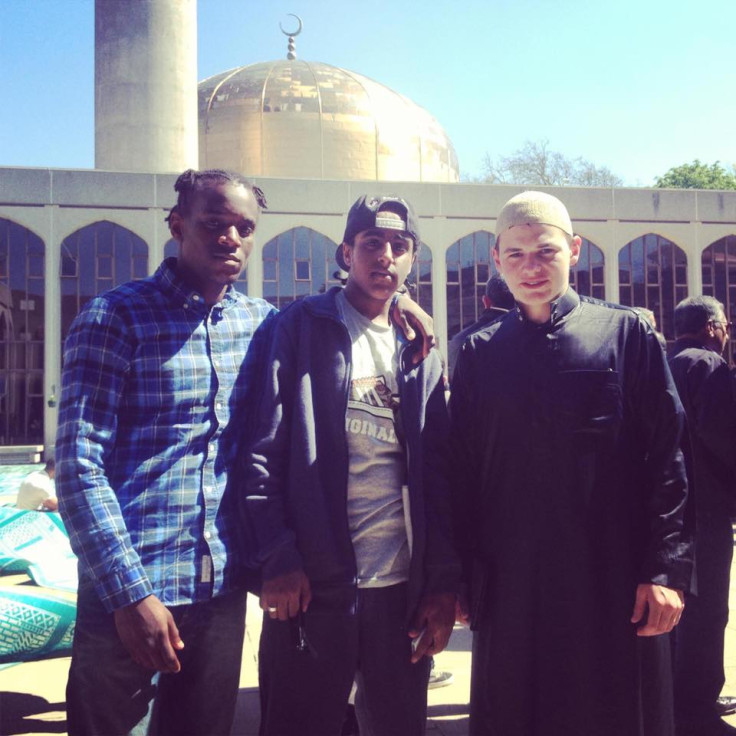 The victim of a fatal shooting in Kilburn, north-west London, on Thursday (8 December) has been named locally as Yasir, also known as Loopy. The incident took place at around 17:20hrs on Kilburn High Road, close to Brondesbury tube station.
The incident was attended by police and the London Ambulance Service, though the 21-year-old man was pronounced dead at the scene at around 18:20hrs.
Though the victim has yet to be formally identified, a friend of the victim, Bruno Tampo, said in a Facebook post on Friday: "I Received Shocking News That My Brother Yasir Loopy (Middle in photo) Was Shot Dead Today In Kilburn High Road, I Have Tears In My Eyes Writing This. You Never Know When Your Time Will Come."
He added: "This Was The Same Brother That Picked Me Up From Hospital When I Was Stabbed In 2013."
Speaking to the Evening Standard, Tampo, who runs charity organisation The Bruno Tampo Foundation which mentors young people and guides them into employment, said he met Yasir after his release from prison. He said that Yasir had been involved in a separate incident last year, in which he was stabbed in the arms.
He said: "He was a good friend. I was stabbed in Kilburn a while back in a case of mistaken identity and he came to pick me up from hospital, looked after me and even lent me his Playstation.
"Then he got stabbed last year in his arms. He'd just recovered from that and I think he'd just moved in to a new place.
In a statement issued by the Metropolitan police on Friday (9 December), Detective Chief Inspector Andy Partridge, who is leading the investigation, said: "We have had a positive initial response from the local community and a number of witnesses have already come forward.
"We know the area was extremely busy at the time of the shooting. I am convinced that other members of the public have either seen the incident itself, or have seen the suspect arrive at the scene or flee after the shooting.
"If you saw or heard anything please do contact our incident room. Any information provided to us will be dealt with in the strictest confidence.
"Detectives investigating the murder are continuing to work alongside local officers and remain at the scene, so the community will see an increased police presence in the local area.
"Some of these officers will be carrying out reassurance patrols; they are happy to talk to any community members who wish to speak to police about concerns following this shocking incident."
The police added that a post-mortem was expected to take place on Saturday 10 December.
Speaking of the increasing violence on London's streets, Tampo said: "People have to grow up and get guns off our streets. Taking a person's life, it's just not worth it.
"I started a foundation to help young people get apprenticeships and overcome these kinds of situations and eliminate any intentions a young person might have to get involved in street crime.
"This has opened my eyes more to speak to connect to young people because this is senseless."
The shooting follows a spate of gun-related deaths in the capital in the last few weeks. Croydon resident Keeno Harris died from a gunshot wound after an incident at a club in Thornton Heath on 27 November. Just over a week later, a 24-year-old died after he was shot in the head in a suspected ambush in Fulham on 5 December.
Anyone with information about any of these homicides should contact police on 101 or anonymously by calling Crimestoppers on 0800 555 111 or visit www.crimestoppers-uk.org.