The lawyer for Vietnamese woman Doan Thi Huong – arrested in connection with the murder of Kim Jong-nam – has demanded a new post-mortem be conducted to investigate if any existing medical condition could have resulted in the death of the exiled North Korean.
Selvam Shanmugam's comments follow allegations levelled by a former North Korean envoy to the United Nations, who disputed Malaysia's claims that Kim was killed by a highly toxic substance, called VX nerve agent, which was smeared on his face by Indonesian suspect Siti Aisyah and Doan.
"There were reasons for the North Korean ambassador to say so. I believe that there are issues that the Malaysian attorney general has to consider," Huong's lawyer reportedly told Vietnam's state-run online newspaper Zing on Sunday (5 March).
Shanmugam argued that if the VX nerve agent was used to kill the estranged half-brother of North Korean leader Kim Jong-un, the two women suspects should also have been affected with the poison.
"Was it the toxic VX agent or Kim Chol's illnesses?" Shanmugam questioned, referring to the deceased by the name that was mentioned on his passport.
Jong-nam was assassinated on 13 February at Kuala Lumpur airport when he was waiting to board a flight to Macau, where he was living in exile for over a decade.
Shanmugam also said that he was scheduled to meet Huong for the first time in prison on Monday (6 March). Two women – the second an Indonesian – were arrested soon after the assassination at the Kuala Lumpur International Airport. They have been charged with murder and face death penalty.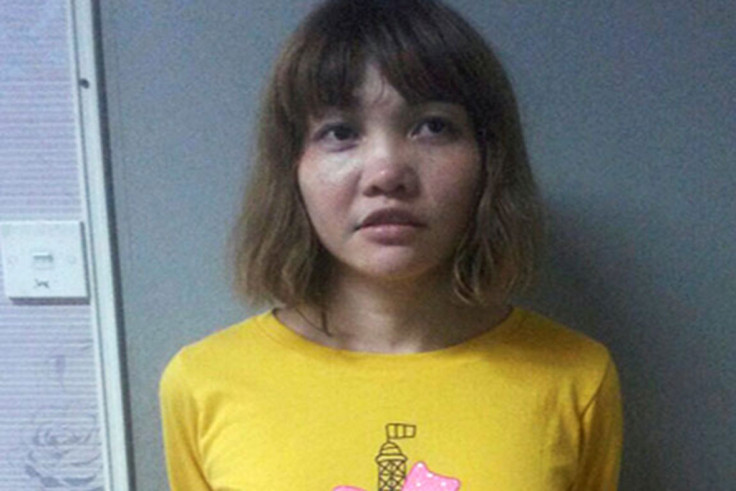 Meanwhile, Huong's father, Doan Van Thanh, told the Associated Press that he believes his daughter is innocent. He confirmed that he has appointed Shanmugam as his daughter's attorney in the case.
Meanwhile, North Korean ambassador to Malaysia, Kang Chol, was asked on Saturday (4 March) to leave the country within 48 hours after he accused Malaysian authorities of manipulating Kim Jong-nam's murder investigation.
The ongoing probe has caused a diplomatic rift between Pyongyang and Kuala Lumpur, with each leveling accusations on the other regarding the assassination. Malaysia is seeking co-operation from Pyongyang in the probe, but the North Korean regime has been demanding that the body be immediately handed over to them.
South Korea has meanwhile, accused Kim Jong-un's leadership of ordering the assassination.