Malaysia has tightened up the security at all border crossings to stop suspects, linked to the murder of Kim Jong-nam, from fleeing the country.
Authorities have so far identified eight North Koreans and charged two women - an Indonesian and a Vietnamese - with the murder of Jong-nam, the outcast half brother of North Korean leader Kim Jong-un.
According to reports, security officials have also stepped up checking at jetties, airports and land routes so that none of the suspects escape the country.
The authorities have requested help from Interpol in nabbing the suspects and have cancelled visa-free entry for North Koreans entering the country from 6 March, Reuters reported.
Kim Jong-nam was reportedly poisoned at Kuala Lumpur airport with the highly toxic VX nerve agent, which was allegedly smeared on his face by two female assassins – Siti Aisyah and Doan Thi Huong.
Both the US and South Korean officials believe that the assassination was carried out by North Korean spies, but Kim Jong-un's government has accused Malaysia of botching up the investigation and said that they do not believe that the dead man is Kim Jong-nam.
Meanwhile, it was reported that the Malaysian police have released one suspect – Ri Jong Chol on Friday (3 March) - as they did not have sufficient evidence to charge him.
Ri Jong was arrested on 18 February – four days following the high profile assassination – on suspicion of being involved in the murder.
The police are yet to locate seven other suspects. Inspector-general of police Khalid Abu Bakar said "at least two of them" are believed to be still in Malaysia.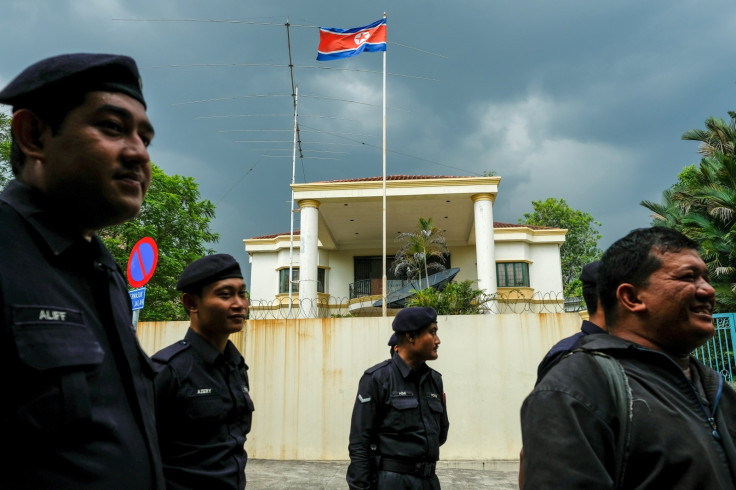 He did not mention their names, but the police have earlier said that they want to question 44-year-old Hyong Kwang Song, a second secretary at the North Korean embassy in Kuala Lumpur; 37-year-old Kim Uk Il, a staffer at North Korean airline Air Koryo; and an individual named Ri Ji U for the case.
Khalid also said that despite sending a message to Hyong, he has not appeared and added that an arrest warrant has been issued for Kim Uk who "is missing too".