It has emerged that Siti Aisyah, the Indonesian suspect in the Kim Jong-nam assassination case, spent the night before the murder partying with her friends at a well-known night club in Kuala Lumpur.
One of Siti's friends reportedly told China Press on conditions of anonymity that the 25-year-old was having a belated birthday celebration with her friends.
The half-brother of North Korean dictator Kim Jong-un was killed on 13 February at Kuala Lumpur airport while he was waiting to board a flight to Macau. However, two female assassins smeared the highly toxicVX nerve agent on Kim's face, leading to his instant death.
Siti and another Vietnamese woman, Doan Thi Huong, have been arrested by Malaysian police on suspicions of carrying out the assassination. Malaysian police also suspect that the two women were paid for the task, but Indonesian police have said that Siti told them she was made to believe it was a prank for a TV show.
The Malaysian Chinese-language newspaper cited a video that has surfaced recently showing Siti with her friends talking about becoming famous. She is reportedly seen covering her face shyly when her friends commented that she was going to be a "big star". However, it was unclear when the video was shot and which event her friends were referring to.
Her friend told the paper that she believes Siti is being framed. She said Siti's birthday was on 11 February – two days before the fateful assassination. Her friends had chipped in to take her to the well-known night club in the Malaysian capital the following night where they had a wild night out.
"I do not believe Siti Aisyah would kill someone just for money. It is impossible. I think she has been framed," the friend told the daily, adding that she was shocked following her arrest.
Hoping that Siti would be released soon after being found innocent, her friend said: "She is a very simple person and hoped to one day break into the entertainment industry. I knew of her ambition about a year ago."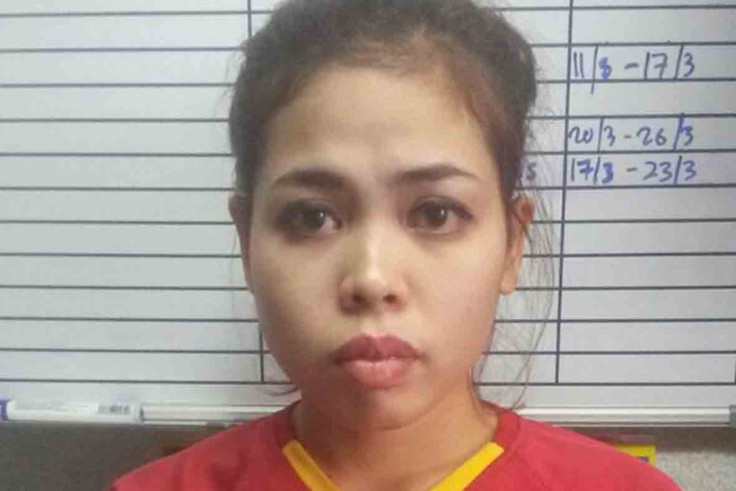 Siti recently told Indonesian embassy officials that she was paid 400 Malaysian Ringgit (£72, $90) to take part in the act that she thought was a prank. However, Malaysian police, citing CCTV footage of the killing, said that the assassins must have known that the substance on their hands was toxic as they were seen rushing towards the washroom soon after wiping the poison on Kim's face.