Malaysian authorities are set to charge the two female Kim Jong-nam assassination suspects – Indonesian Siti Aisyah and Vietnamese Doan Thi Huong – with murder. If convicted, they would get a mandatory death sentence, Malaysia's attorney general Mohamed Apandi Ali said on Tuesday (28 February).
The attorney general told the Associated Press that the chargesheet would be filed on Wednesday (1 March). With regard to the North Korean suspect in custody, he said action would be taken against him depending on the outcome of their investigation.
The Vietnamese woman was the first to be arrested in the death of the half-brother of North Korean leader Kim Jong-un, followed by the Indonesian suspect. The exiled North Korean was killed on 13 February by the highly toxic VX nerve agent, which was wiped on his face by two female assassins while he was waiting for a flight to Macau at Kuala Lumpur airport.
Police believe that the two women were hired to carry out the murder and were aware that the substance in their hands was toxic, but the Indonesian suspect has reportedly claimed that she was made to believe the act was a TV prank. Siti also told Indonesian embassy officials that she was paid an equivalent of £72 for the act.
Meanwhile, responding to Britain's request for sharing evidence from the VX attack with the United Nations, Malaysia's Inspector-General of Police Tan Sri Khalid Abu Bakar said they were more than willing to oblige if "Wisma Putra gives the green light", referring to the Malaysian Ministry of Foreign Affairs.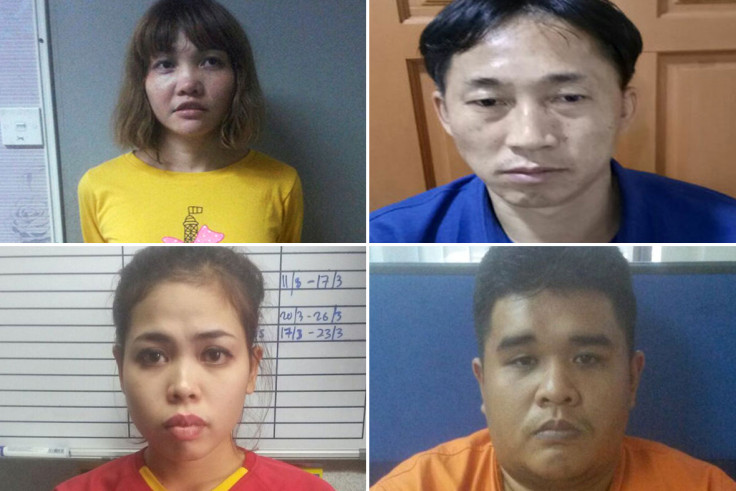 "Our investigation into the murder is transparent and thorough, so there is no reason for us not to share information on the VX nerve-agent," he was quoted as saying.
British ambassador Matthew Rycroft had told reporters on Monday (27 February) that information on the VX attack on Kim should be sent to the Hague-based Organisation for the Prohibition of Chemical Weapons as it was a very serious incident.