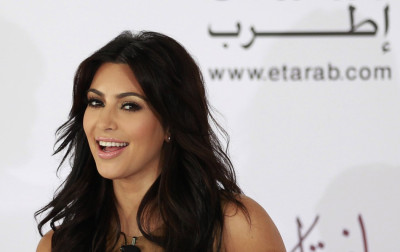 Kim Kardashian was left humiliated at the launch of her new fragrance, True Reflection, after a woman pelted her with a flour bomb on the red carpet.
The 31-year-old reality TV star arrived at the event looking immaculate, only to be doused with the baking ingredient after an unidentified Asian woman tossed a clear bag at her.
Police and paramedics were called to The London Hotel in West Hollywood, but she declined medical treatment, according to the Los Angeles county sheriff's department.
Kardashian instead chose to make light of the matter by returning to the event after cleaning up and joking with press.
"That probably is the craziest, unexpected, weird thing that ever happened to me," she told E! Online
"Like I said to my makeup artist, I wanted more powder and that's a whole lot of translucent powder right there."
TMZ reported that the assailant was arrested by police after officers were called to the scene.
Kim is not alone in being attacked. For years, celebrities have suffered at the hands of people who hate or are jealous of them them and even, at times, their deranged fans.
From flour-bombing to pies in the face, IB Times UK takes a look at celebrities who have been victims of assault.