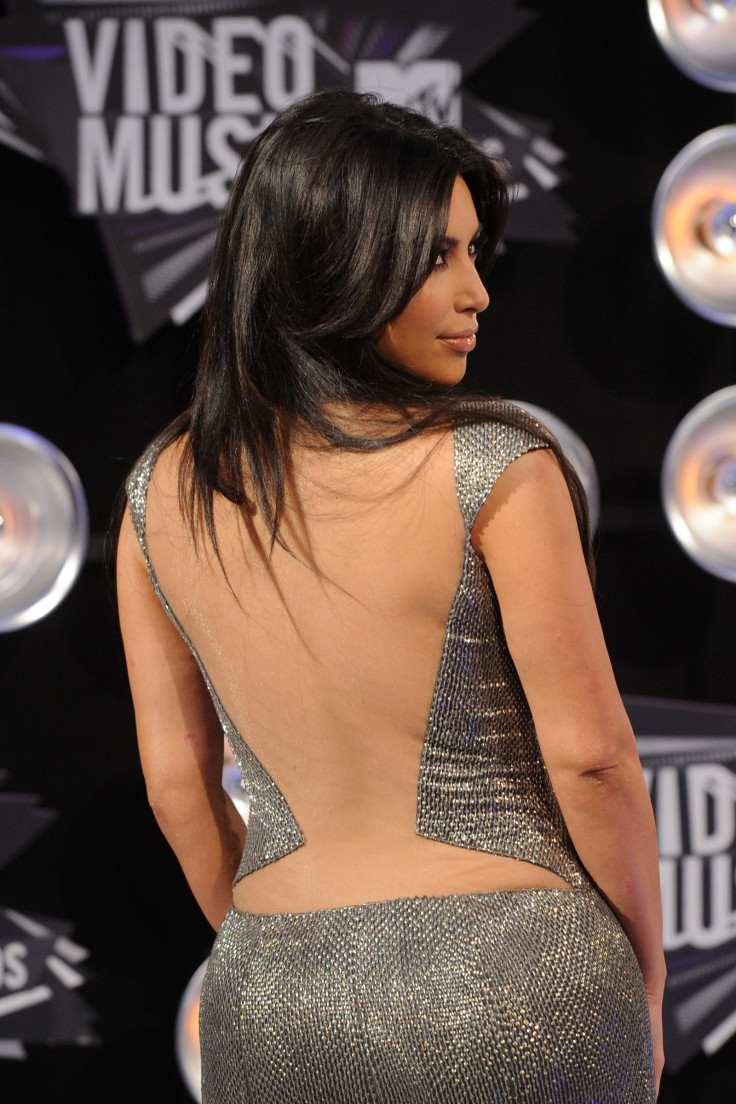 Even reality stars like Kim Kardashian West are allowed to have a dull day and not be in their best shape. However, when "unflattering" pictures from her Mexican vacation started doing the rounds on the internet, the mother-of-two was convinced that the pictures were "photoshopped" to look way worse than it really was.
Speaking about the "awful" paparazzi snaps with the ladies at The View, Kardashian revealed that she was not in her "best shape" and hadn't worked out in almost 12 weeks. The holiday pictures in question showed the TV star with some extra cellulite on her famous derriere.
"I saw these awful photos of myself when I was on a trip in Mexico and people were Photoshopping them and sharpening them," the 36-year-old said. "I definitely was not in my best shape. I hadn't worked out in about 12 weeks, I'd had two surgeries on my uterus. We documented that on the show."
Although the edited photos and the additional scrutiny happened together when the reality star was struggling with her personal issues, she admits that they were a motivation for her to get in action.
She said, "I was already not feeling like myself, and then when people were sharpening them and making them look way worse and then those were going around, I was like, 'Okay. I'm gonna get it together.'"
In order to tone-up and get back her enviable figure, the style icon insists on adopting an intense workout regime and new diet plans. And all these, she credits to her new ally on social media – a bodybuilder girl – with whom she linked-up online and started working together.
"I definitely think that you have to do the work. I get up every morning between 5:30 and 6; workout before my kids get up. I've been working out for an hour and a half," Kardashian revealed about her new fitness regime.
And it's not just her workout routine that has been reworked, but also her meal plan, which now includes a lot of healthy carbs.
"I was eating absolutely no carbs or trying to and that's really hard for me," she said. "I see already, in just a few weeks, my body tightening up. I've literally just shrunk and come into place and I'm excited. We're doing these intense workouts and I love working out. That's a big stress reliever."