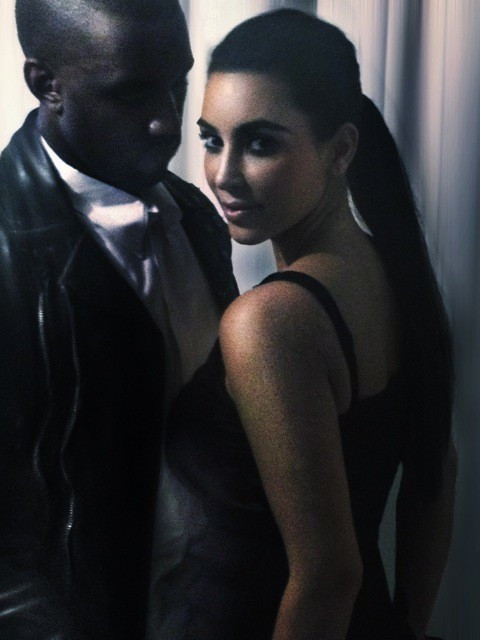 American rapper Kanye West is reportedly planning to propose to girlfriend Kim Kardashian. A report by entertainment Web site Radar Online claims West, whose hits include Jesus Walks and Gold Digger, has commissioned a jeweller to design a unique engagement ring, incorporating diamonds and rubies from his late mother's collection.
"West picked out some of [mother] Donda's most expensive pieces, including some diamond earrings and a ruby ring. He then gave them to a private jeweller friend to make Kim a one-of-a-kind engagement ring," a source told Radar Online, adding, "Donda was such an important person in West's life, he thought the world of her and was devastated when she died. So, he kept all her jewellery as keepsakes - a lot of the pieces were items he bought over the years after he made it as a hip-hop star. Now, Kanye has found a woman he respects and loves just as much as his mom, so he wants to share her jewellery collection with Kim."
However, not everyone is as caught up in the romance of the relationship as West. The rapper has been advised by some of his close friends to be careful about what he gifts Kardashian, a television star of her own reality show - Keeping Up With The Kardashians - since he could have trouble claiming them in the event of a split.
"They've reminded him that Kim is not somebody who works hard for her money. She makes millions doing reality shows and selling her image, and Donda's jewellery shouldn't be part of that image," the same source explained.
Meanwhile, more romantic reports suggest the proposal may be made on the day Kardashian's divorce with former husband Kris Humphries is finalised. The wedding itself may be either in Chicago, West's home town, or Oklahoma, where his mother is buried.
Neither West nor Kardashian has made an official statement on the rumours.