Kim Kardashian-Kanye West Wedding: Guests To 'Sign Confidentiality Agreement and Have Phones Confiscated'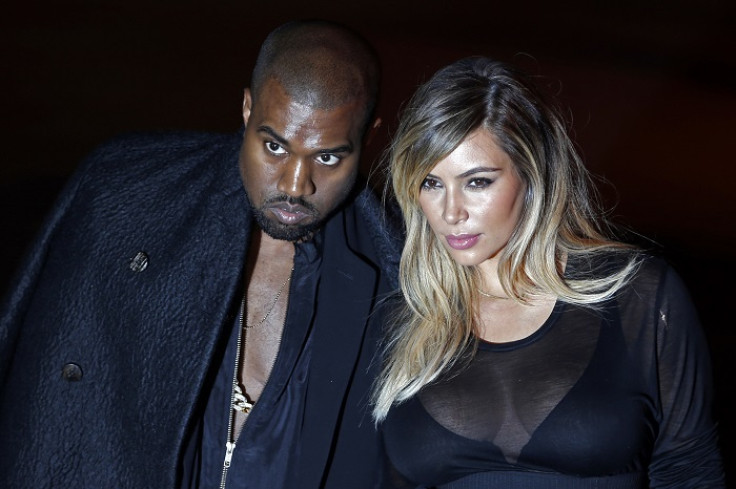 American reality television star Kim Kardashian and her rapper beau Kanye West are reportedly demanding that wedding guests sign confidentiality agreements to avoid details of their big day leaking to the media.
According to Radar Online, the recently engaged couple will walk down the aisle in Paris, on 24 May.
"Guests will have to go through extensive security, even most of Kim and Kanye's celebrity friends," a source said.
"Mobile devices will be held at a secure location and if someone needs to use during the festivities, accommodations will be made, but a long way away from the festivities. This is all designed to discourage guests from using their phones."
It is rumoured that the couple may sue guests who "violate terms of the contract".
"Kim and Kanye will be licensing the wedding photos for sale and it will also be broadcast on E! as part of their Keeping Up With The Kardashians series," the insider added.
However, West has exempted his close friends, Jay Z and Beyonce, from the strict no-camera policy.
"There is no way Kanye would ever even dare to ask Jay Z or Beyonce to sign a non-disclosure agreement, or take away their cell phones," the source said. "He knows that neither one of them would betray his trust."
It's the third wedding for the 33-year-old Kardashian, who was earlier married to record producer Damon Thomas. Their relationship ended in divorce in 2004. Later, she married NBA player Kris Humphries in an extravagant wedding ceremony on 20 August 2011 in Montecito, California, with 500 guests attending the nuptials. Kardashian filed for divorce from Humphries on October 31, after 72 days of marriage, citing irreconcilable differences.
© Copyright IBTimes 2023. All rights reserved.