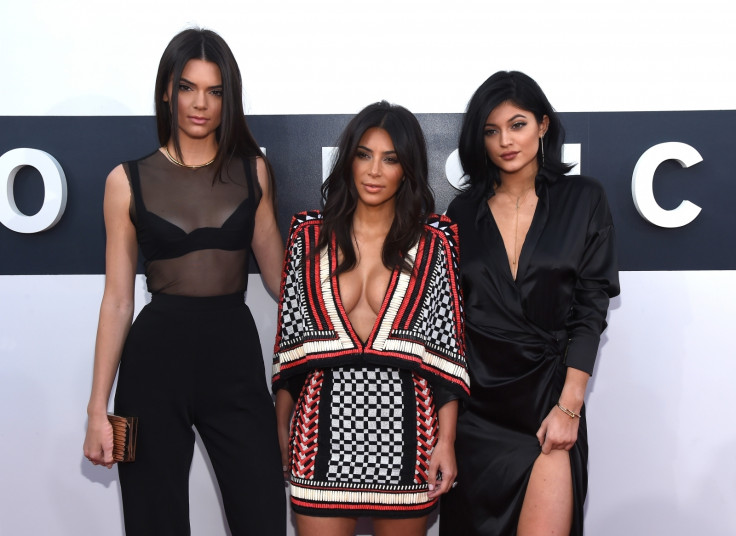 Kim Kardashian has slammed reports that she did not respond well to news of her baby sister Kylie Jenner being pregnant. The reality star took to Twitter to call the news a "very fake story".
"This sounds like a very fake story," she tweeted. Initially, there were reports that the social media queen "teared up" after learning about the lip kit mogul's baby news as she herself had faced a tough challenge to conceive.
"Her first reaction was, 'Seriously?'" an alleged source previously told People. "She didn't respond well at first. It's like she and Kanye had gone on this whole journey to get pregnant for months, and now this happens to Kylie. She teared up. It definitely took a lot of time for her to process it."
"Of course Kim is happy for Kylie. She's going to support Kylie 100 percent, no matter what. There's never been any question about that. But it's just a weird dynamic, after all that Kim did to intentionally have another child. It has taken a lot of time, energy and money for her to get pregnant, and now Kylie is having a baby around the same time," the same source added.
The 36-year-old reality star also refuted reports that Caitlyn Jenner was surprised and upset at being kept in the dark about the whole affair. "And speaking of fake stories... The media is super shady for posting fake quotes from Caitlyn when she hasn't spoke to anyone," she claimed in another tweet.
The Kardashian clan is yet to confirm Kim, Kylie and Khloe's pregnancies. But Kim's cryptic reply has reignited rumours that Kylie is actually pregnant. "She pregnant or not? Why so much mystery," one intrigued fan asked. "OK but is the fake part your reaction or the pregnancy girl we need answers," added another.
Meanwhile, Kylie continues to tease her fans with throwback photos where she is flaunting her toned flat abs.