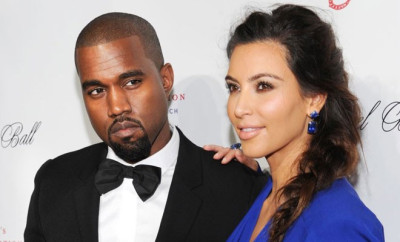 American reality television star Kim Kardashian has reportedly been taking singing lessons in the hope of launching a music career.
According to Heat magazine, the 33-year-old Keeping Up With The Kardashians star wants to join her rapper beau Kanye West and become more popular than his close friends, Jay Z and Beyonce.
"Kim's been having singing lessons since last summer and now wants to meet with the labels in a bid to score a record deal. She's keen on being signed by Simon (Cowell)," an insider said.
"Kim's dream is for her and Kanye to become the next Beyoncé and Jay Z. But Kanye is urging her to stick to what she does best," the source added.
It was previously reported that West convinced Kardashian that his union with her would turn them into celebrities unlike any the world has ever seen before.
"Kanye has emphatically told Kim that he believes they're going to be the biggest power couple on the planet," a source told Radar Online.
"He genuinely thinks they will be more popular than his close friends, Jay Z and Beyonce. It's one of the reasons why Kanye told Kim to change her hair color, he thinks it elevated Kim from just being a reality star to an international superstar."
"Beyonce is very selective with how she presents herself in public and social media," the source revealed. "Kim is now following in Bey's playbook. Kim only releases very limited pictures of North and those are with Kanye's approval. He's orchestrating it all, behind-the-scenes."