The family of a 16-year-old boy who was fatally shot by plainclothes police officers in Brooklyn, New York, have called for an independent investigation into his death.
Gray was shot seven times by two officers - three bullets entered his body through his back.
The officers, Sergeant Mourad Mourad and Officer Jovaniel Cordova, say Gray had pulled a gun on them.
However, a number of eyewitnesses say the teenager did not have a weapon and the officers shot him without cause. His death sparked riots in Brooklyn leading to over 40 people being arrested.
Gray's mother Carol was joined by Councilman Charles Barron, who said the officers involved in the teen's death must be investigated and held accountable for any wrongdoing by the justice system.
According to DNAinfo.com, Carol Gray said: "They haven't done anything. We're not pleased with the way they're handling the investigation and we want an independent investigation, just so the truth comes out."
Gray was shot on 9 March after a friend's 16<sup>th birthday party. Authorities say he was acting suspicious and approached him, at which point he pointed a .38 calibre revolver at them. Police said a gun was recovered at the scene.
"If the police are wrong, which it appears to me that they are, indict them and send them to jail so that you send a signal to other police officers that it will not be tolerated," NBC New York quotes Barron as saying.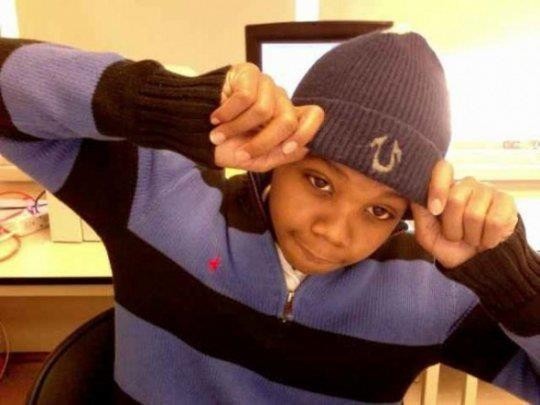 Carol Gray, who maintains her belief that her son was not armed, said: "We want justice. There will be peace if we have justice."
The two officers have been placed on administrative duties since the shooting.
Since the shooting, it has emerged that the officers involved had both been sued in the past for alleged civil rights violations.
Sources say city officials had to pay out on five separate cases, some of which involved stop and searches.
Attorney Brett Klein told WNYC: "Our client's interactions with Sergeant Mourad [and] Officer Cordova expose a disturbing pattern of unconstitutional and aggressive stop-and-frisk practices. In our experience, their practices resulted in the false arrests of our clients often with violence."
Barron added: "How come they were still on the force when they had all these violations against them? We want answers. This office has to work for the people. They are relying too much on the police to get the story."
A memorial viewing for Gray will be held at the Carib Funeral Home tomorrow and the funeral will be held on 23 March.